Most people who live in a city have rented an apartment at one time or another. Apartment living is often accompanied by some annoyances. Many renters can share stories about bad experiences in an apartment – from the occasional unwanted mouse to the loud landlord who is constantly renovating other units in the building to an apartment with a broken elevator. The ultimate apartment hardship, however, is being evicted. As our San Francisco apartment lawyer knows, our area has its share of landlord-tenant conflicts. Recently one of San Francisco's older residents experienced the ultimate rental nightmare, eviction.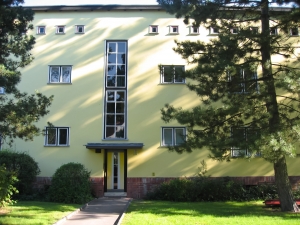 As The New York Times reported, 75-year-old Ernesto Hernandez was recently forced out of his apartment by the building's new owner. Mr. Hernandez had lived in a rent-controlled apartment on Green Street for almost 30 years. He moved into the building in 1982 to live with Richard Whalen, who had already lived there for years. In 2005, the building was sold and purchased by Paul Marino. Mr. Whalen died several years later, and Mr. Hernandez continued to live in the apartment alone.
The original lease had long expired, so Mr. Hernandez rented month to month. State law permits a landlord to institute "house rules" when a tenant is renting month to month. According to the state law, a tenant must comply with the new rule within 30 days. But San Francisco's local ordinance requires that all parties must agree on the new rule before it goes into effect. Despite the local ordinance, Mr. Marino instituted a new rule that banned subletting. Mr. Hernandez ignored the rule, subletting space in the apartment. After a legal battle that included an appeal, Mr. Hernandez lost. He now lives in downtown hotel for seniors.
San Francisco landlord-tenant conflicts are all too common. Because of chronic housing shortages in the area and an increase in the number of tech jobs, many landlords are tempted to create new rules to drive out rent-controlled tenants, and other tenants paying below market rent. The court decision in Mr. Hernandez's case shows that landlords have significant legal protection, despite claims to the contrary. Still, San Francisco landlord-tenant law protects renters from unreasonable landlords. For example, building owners must keep rental units in a condition fit for human occupancy, including keeping plumbing and electricity in good working condition. Apartments must also be free of vermin at the time they are rented. And landlords cannot evict tenants themselves, but must use the legal process to remove them.

At the Brod Law Firm, our experienced San Francisco landlord-tenant attorneys are knowledgeable about state and local laws governing apartment rental. We keep track of legal development, such as the case of Mr. Hernandez, so we can best represent our clients. If you or someone you know is having a conflict with his or her landlord, please contact us. We can examine the details of the situation and determine if any of California's tenant protection laws applies to your situation. You are not alone – we can help.
See Related Blog Posts:
Reality TV Star Recovering From Falling in San Francisco Apartment Accident
Bedbugs – and the Chemicals Used to Kill Them – Can Hurt You