Quite often, serious accidents are the final and tragic result of a long chain of events consisting of bad luck and small mistakes. When many factors contributed to the accident, determining the most important cause of the accident can be a daunting task for a San Francisco car accident attorney. In other cases, it can be obvious what caused the accident, but determining who is more responsible for the mishap can be a challenge. For example, in a recent San Francisco car accident, two drivers bear some responsibility for a collision that injured both drivers and six passengers.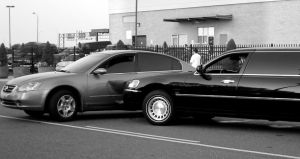 Last night, as described in an article in the Mercury, there was a two car accident. At 12:39 am a minivan broadsided a car in San Francisco's South of Market neighborhood, at the intersection of 10th and Howard streets. The sedan was stopped a red light when the speeding van ran a red light and struck the car. In addition to the driver, the sedan contained five passengers, while the van had two occupants. All eight individuals were taken to local hospitals for serious injuries. Everyone is expected to recover fully.
For the drivers, however, the event did not end with a trip to the hospital. When police arrived
on the scene, they arrested both drivers. Officials suspected that both had been driving while intoxicated. In addition, police arrested one of the van's passengers for possession of cocaine. Officials are also investigating whether or not the van was involved in a hit-and-run accident earlier in the evening.
After accidents like this, injured parties are often reluctant to seek legal advice. Many people believe that if they contributed to the events that injured them, such as getting into car with a driver who had been drinking, the legal system will not help them. Depending on the facts of the specific situation, however, contributing to the accident is not always an absolute bar to legal recovery. Traditionally, under the theory of contributory negligence, defendants who had a role in causing an accident could not sue the plaintiff and recover.
But today, in most state, including California, contributory negligence is no longer the rule. Instead, comparative negligence governs lawsuits. Under the comparative negligence system, plaintiff who played a role in causing an accident can recover in a lawsuit, but their recovery is limited by the amount of their fault. So if a passenger was 15% at fault for getting into the car with an intoxicated driver and damages are determined to be $10,000, the plaintiff will only receive $8,500. So the plaintiff will not recover his or her full damages, but could still collect a significant amount of money.

At the Brod Law Firm, our San Francisco auto accident attorneys have years of experience dealing with California's comparative negligence rules. We understanding that plaintiffs who might have help create the accident causing situation are still entitled to compensation for their injuries. If you were injured in a San Francisco car accident, please contact us, even if you think you might have contributed to the accident. We can examine the facts of your case and see if you might nevertheless have a viable lawsuit.
See Related Blog Posts:
Rear-end Collision In USF Area Ends in Death for One Driver
Fiery San Francisco Truck Accident on 101 Closes Road Wednesday Morning