Professional athletes have sometimes complained that they are held to a higher standard than those in less public professions. In some cases, however, the standards are no different but violating them draws more media attention than when others are responsible for similar transgressions. This may be part of the price that accompanies a high salary and a career that many dream of but few achieve. The lengthier coverage may also help send the message that we are all responsible for our behavior, especially when that behavior endangers the individual and other community members.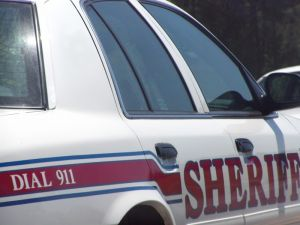 According to The Oakland Tribune , Marshawn Lynch was arrested last weekend on suspicion of drunken driving. Lynch played college football at Oakland Tech before being selected as a first-round pick by the Buffalo Bills in the 2007 NFL Draft. He was traded to his current team, the Seattle Seahawks, in 2010. Along with college teammate and 49ers quarterback Joshua Johnson, Lynch founded the Fam 1st Family Foundation in 2006. The group aims to improve children's lives through mentoring focused on education, literacy and self-esteem. Lynch was in Oakland last week so that he could award foundation scholarship to recent high school graduates.
In the early hours of Saturday June 14, a California Highway Patrol officer observed Lynch's 2012 Ford van weaving across traffic lanes on Interstate 880 northbound. The officer turned on his lights and Lynch pulled over at the next available exit, stopping in Emeryville near 67th and Shellmound. A CHP spokesperson said Lynch cooperated as the officer administered a preliminary blood alcohol test at the scene and then took him to Oakland's North County Jail for an additional test. Officials cannot release the specific test results during an ongoing investigation, but did say that Lynch was over the state's .08 percent limit. Lynch was cited and released, with a hearing scheduled for August 14.
This was not Lynch's first legal infraction. In 2008, Lynch's driver's license was revoked after he pled guilty to a charge of failure to exercise due care toward a pedestrian after striking and injuring a woman outside a bar in Buffalo. Additionally, Lynch pled guilty to a misdemeanor weapons charge that led a three game suspension during the 2009 season.
According to the Tribune, Lynch was actually the second Bay Area pro athlete to be arrested on a DUI charge over the weekend. Jason Kidd is a Northern California native and he played basketball for the University of California. Kidd was arrested on Sunday after crashing his car into a telephone pole near his home in Southampton, NY. His DUI charge came only a few days after he signed a contract to play with the New York Knicks.
As your Oakland DUI injury law firm, the team at The Brod Law Firm knows that drinking and driving can lead to tragedy. Lynch's alleged actions could have resulted in serious injury or even death. Athletes should use their visibility to promote safety rather than seeing it as a free pass. Fame should not be an excuse for irresponsible behavior.
If you or a loved one is injured by a drunk driver in Oakland, please call our firm to schedule a free consultation. We will work with you to ensure you receive the compensation you deserve.
See Related Blog Posts:
Understanding Blood Alcohol Content in the Aftermath of a Fatal Single-Car Crash in Berkley
Sacramento Accident Attorney Shares Safety Tips Following Arrest of Drunk Driving Suspect