The Oakland Tribune published a touching article this weekend sharing memories of an avid motorcycle buff who was killed in a collision with a car in October. Our Oakland motorcycle accident attorney knows that such accidents occur all too often and is dedicated to helping those impacted by the tragic incidents to pursue all remedies that the law allows. While no lawsuit can bring back a loved one or even restore an injured rider to their prior physical and emotional life, a skilled attorney can help ease the financial ramifications that often follow a motorcycle accident.
On October 23, 55 year-old Joseph Montoya was enjoying an autumn day with fellow riders. He was on his Yamaha 550 Seca, riding in the Castro Valley hills not far from the Redwood Road dirt park where he'd first learned to ride nearly four decades ago. The day turned tragic when a 19 year-old driver lost control of a Honda Accord, crossed into oncoming traffic, and hit Montoya who was killed instantly. The driver of the car was uninjured and an investigation by the California Highway Patrol is ongoing.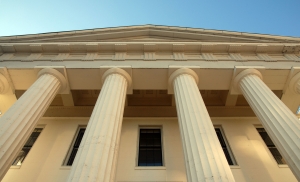 The Tribune shares memories of Montoya's family and friends who paint a picture of a true motorcycle aficionado who helped draw others to his favorite hobby. He also was a giving man, one who mentored others in his professional life and was known for distributing money to the homeless during the holiday season. The tribute is a reminder that Oakland motorcycle accident fatalities are not merely statistics but are a tragic end to full and meaningful lives of valued neighbors and loved ones. While recent reports indicate that the number of motorcycle fatalities has declined after a decade of increase (see the 2011 California Traffic Safety Report Card, focused on numbers from 2009) every fatality takes a very real life and deserves our attention.
It is important to remember that, after an accident, there are two legal systems that work to provide recourse to the victims and punish those at fault. At the same time as the police investigate potential criminal charges, a skilled Northern California motorcycle accident attorney can help surviving loved ones pursue civil law remedies. While criminal suits are brought by the state, a civil lawsuit is brought by the victim or by the family of the deceased. The systems have very different rules and different goals with the criminal system seeking to punish offenders and deter future violators while the civil system can help those impacted recover damages for their loss. No legal system can bring back a beloved individual, but alleviating the financial burden can allow the family to focus on healing without worrying about the economic impact of the loss.
It is important that those impacted by a motorcycle injury or a fatality seek out a legal expert with experience in similar cases. The determination of legal fault is often complex and requires a skilled attorney who understands the factors that a court will consider when evaluating a civil claim. The actions of the other driver, the conditions of the road at the time of the accident, the decisions made by the rider, and many other factors will come into play in a civil lawsuit arising out of a motorcycle accident.

At the Brod Law Firm, our legal team understands the nuances of such lawsuits and can help guide victims through the complex process of seeking legal recourse. Most of our accident cases are handled on a contingency base so there are no attorney fees if we do not help you recover compensation and we offer a free consultation to help evaluate your claim. Please give our Oakland motorcycle accident lawyer a call to learn more.
See Related Blog Posts:
Oakland Paratransit Driver Admits Intentionally Running into Motorcycle
San Francisco Bay Bridge Accident Sends a Motorcyclist to His Death and Drunk Driver to Jail