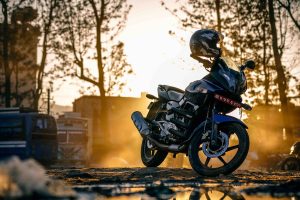 On November 5, 2018, two chilling vehicle collisions in San Francisco's North Beach neighborhood that ended in fatalities remind all vehicle operators – but especially motorcyclists – to take utmost caution when on the road. While motorcycle accidents are not necessarily more common than other vehicular accidents, they do result in more fatalities and serious injuries. If you regularly ride your motorcycle around San Francisco, take the following precautions in order to keep yourself and those around you safe. If you have been injured in a motorcycle accident, contact the personal injury attorneys at Willoughby Brod so that we can help you fight for the compensation you deserve.
Watch where you are going.
This may sound obvious, but in a vast majority of collisions involving a motorcycle and other vehicle, the other vehicle strikes the motorcycle head-on rather than from the rear. Thus, paying attention to the road ahead of you can prevent head-on collisions from occurring and drastically reduce the number of motorcycle accidents and fatalities.