In Northern California, we are fortunate to have access to a wide range of beautiful bodies of water and boating is a favorite activity of many visitors and locals alike.  Boating can be great fun for people of all ages, but it is important to remember that safe boating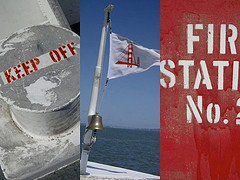 should be the very first priority anytime you set out on the water.  Last month, our Oakland boating injury lawyer examined the causes of boating fires.  This month, after reading about another dangerous fire on the water, our team returns to the topic of boat fires to provide advice on prevention and how to respond if you ever face a fire while afloat.
Woman Suffers Serious Burns in Bethel Island Boat Fire
According to the East Bay Times, a weekend boat fire in Bethel Island left a woman facing severe burns.  Officials with the East Contra Costa Fire Protection District told reporters that a flash fire broke out aboard a boat near the 4500 block of South Willow Avenue at about 4:44 PM on Saturday.  A woman and child were on board when the flash fire occurred.  Fire officials have not yet identified the cause of the blaze, which was out by the time fire crews arrived on scene.  The woman suffered severe burns and was taken by helicopter to the burn center at the University of California Davis.  The report does not provide details on the minor's condition, but does say the child was taken to Antioch's Sutter Delta Hospital.