As we hope is evident throughout this blog, our firm is committed to safe travels on Northern California's roadways; a commitment that extends to all travelers, whether on four wheels, two wheels, or two feet. Our commitment also extends to those whose travels aren't on roads at all. Boating safety is another element of transportation safety. Safe boating includes knowing how to prevent capsizing and what to do if their vessel does capsize. As on land, prevention is always preferable, but our Sonoma boating accident attorney is prepared to advocate for people injured on the water as a result of someone else's negligence.
Tragedy on the Water in Bodega Bay Leaves Four Dead, One Injured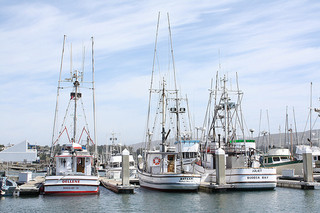 On Saturday, a boat capsized in Bodega Bay, off Sonoma County's coast, leaving four dead and one injured. As the San Francisco Chronicle reports, the 32-foot vessel, normally a salmon fishing boat, was part of celebrations for the opening day of crab season. According to the sole survivor's statement to police, the group of recreational crabbers departed Bodega Harbor around 8:30 A.M. and had turned back when a "rogue wave" hit the vessel's left side around 10 A.M. The boat flipped, tossing all five occupants into the 58-degree waters.
One victim died at the scene. Officials tried to revive three others en route to the hospital but they were unable to save them. The only survivor swam to Bodega Rock where a helicopter rescued him, hoisting him up using a 100-foot line. He was very cold but appeared to only have minor scrapes and bruises. None of the boat's occupants was wearing a life vest.
Identifying and Preventing Factors that Can Contribute to Capsizing
The title of a U.S. Coast Guard ("USCG") article published in November 2011 says plenty on its own: "The Only Priority If You Capsize: Survive." Capsizing is, according to the USCG, among the most common causes of deaths and injuries in recreational boating. More specifically, capsizing led to 220 boating injuries and 180 boating deaths in 2009.
Weather is often part of the reason boats capsize, but human error also plays a substantial role and good seamanship can reduce the risk of capsizing. Overloading and/or improperly distributing weight can contribute to overturning, especially in the case of smaller vessels. Inexperience at the helm is another risk factor. Boaters must learn to control turning speed, anchor safely, and approach waves properly (ex. take a large wave slow and either head on or at a small angle). Much like drivers on the road, boaters must be aware of surrounding conditions including other vessels and occupants should always wear a seat belt, everyone aboard a boat should wear a life jacket at all times.
What To Do If Your Boat Capsizes
If you do capsize, avoid panic. Many times, a capsized vessel will right itself and boating/sailing lessons often instruct boaters on how to upright a smaller boat. Often, vessels will stay afloat even when flooded or upside-down. In the latter case, climb onto the hull if possible and help others do the same. Since the vessel will be among the largest objects in the water, staying close by will also help rescuers locate you and your fellow passengers. Only leave the boat if it is moving towards a hazard (or becoming one itself). If you have an Emergency Position Indicating Radio Beacon, activate it.
Negligent Decisions and Legal Liability for Boating Accidents
Like car accidents, boating accidents can often be traced to a careless or negligent decision. Behaviors that contribute to a vessel capsizing (e.g. a captain who hasn't received adequate training) or that cause greater dangers in the event a boat capsizes (e.g. a rented boat with insufficient life jackets), may give rise to legal liability. If you or someone you love was hurt or killed in a Northern California boating accident, our team can help. Call our boating injury law firm in Santa Rosa, Oakland, or San Francisco to learn more about the law and our legal expertise.
See Related Blog Posts:
Boating Fires: Causes and Seeking Compensation from At-Fault Parties
Bay Area Boating Injury Lawyer on Boating Education in California
(Image by Raniel Diaz; photo unrelated to news story but listed as taken in Bodega Bay)