In Northern California, we are fortunate to have access to a wide range of beautiful bodies of water and boating is a favorite activity of many visitors and locals alike.  Boating can be great fun for people of all ages, but it is important to remember that safe boating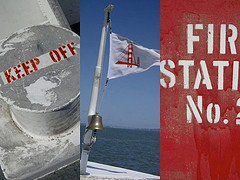 should be the very first priority anytime you set out on the water.  Last month, our Oakland boating injury lawyer examined the causes of boating fires.  This month, after reading about another dangerous fire on the water, our team returns to the topic of boat fires to provide advice on prevention and how to respond if you ever face a fire while afloat.
Woman Suffers Serious Burns in Bethel Island Boat Fire
According to the East Bay Times, a weekend boat fire in Bethel Island left a woman facing severe burns.  Officials with the East Contra Costa Fire Protection District told reporters that a flash fire broke out aboard a boat near the 4500 block of South Willow Avenue at about 4:44 PM on Saturday.  A woman and child were on board when the flash fire occurred.  Fire officials have not yet identified the cause of the blaze, which was out by the time fire crews arrived on scene.  The woman suffered severe burns and was taken by helicopter to the burn center at the University of California Davis.  The report does not provide details on the minor's condition, but does say the child was taken to Antioch's Sutter Delta Hospital.
Preventing and Fighting Boat Fires
As always, the Brod Law Firm believes in a "Prevention First" mentality.  In a piece titled "Fire On Board!," the United States Coast Guard takes the same approach noting that "[p]reventing a fire is always preferable to fighting a fire."  Fire prevention tips from the Coast Guard include:
Keeping the boat's bilge and entire engine area clean;
Ensuring wiring systems and electrical equipment are properly installed and maintained;
Using proper refueling technique including extinguishing any lit material before fueling, keeping the hose nozzle in contact with the fill pipe in order to prevent static electricity from creating a spark, and keeping a fire extinguisher nearby;
Ensuring all compartments are well ventilated (note: fuel vapors are heavier than air) and performing a basic "sniff" test before turning on the engine;
If your boat has one, running the blower for a minimum of four minutes before fueling.
If a fire does occur, the Coast Guard suggests using the acronym FIRE as a guide to responding:
F – Find the fire and determine the fire's size;
I – Inform all passengers, get them away from the blaze, and have them put on their life jackets and prepare to abandon ship.  Also, inform the Coast Guard and nearby vessels by issuing a distress call;
R – Restrict the fire by closing off its air supply (e.g., shutting hatches, ports, etc.), shutting off power to the area, closing fuel/gas and ventilation lines, and maneuvering the craft to keep the fire downwind.  If the fire occurs while docked, move passengers and portable fuel sources ashore;
E – Extinguish the blaze.  Keep in mind that there are different classes of fire extinguishers for different types of fires (details available in the linked Coast Guard article) and always watch for the possibility of re-ignition after a fire is out.
Remember, abandon ship if necessary.  Property can be replaced, lives can't!
Our Northern California Boating Injury Law Firm
If you were injured or lost a loved one in a boating fire in Northern California, you may have legal rights.  Accidents happen, but sometimes fires are the result of negligence such as shoddy electrical work or a rental company's failure to provide proper safety equipment.  Call to schedule a no-cost consultation at the offices of our boating injury law firm in Oakland, San Francisco, or Santa Rosa or at another location convenient for you.
See Related Blog Posts:
Fire on the Water: San Francisco Boating Accident Lawyer Examines the Threat of Boat Fires
Pair of Fatal Jet Ski Accidents Serve as a Reminder of the Danger on the Water
Staying Afloat — Santa Rosa Transportation Injury Lawyer Discusses the Danger of Capsizing After Weekend Boating Tragedy
(Image by Ashley Pollack)