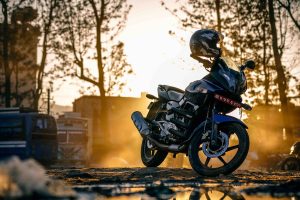 A motorcycle driver passed away Monday, June 12 after colliding with a barrier on U.S. Highway 101 in San Francisco. The accident happened around noon near the Ninth Street off ramp after the rider failed to maneuver through a curve on the road, leading to her immediate death. It also blocked off multiple lanes of the highway for appropriately two hours.
This tragic accident highlights the need for caution and a focus on road safety for both motorcyclists and other drivers. Individuals injured in multi-vehicle or motorcycle accidents may have to seek compensation through personal injury claims. For those who lose loved ones in motorcycle crashes, wrongful death claims may be appropriate and necessary. To learn more about your rights after a motorcycle crash, contact the San Francisco personal injury attorneys of Brod Law Firm right away.
Motorcycle Accident Statistics
During 2015, motorcycle fatalities across the U.S. rose 10%, according to the Governors Highway Safety Association. The National Highway Traffic Safety Administration reported 4,868 motorcycle riders passed away in 2015. This was an increase from the 4,548 motorcycle-related deaths in 2014.
However, in 2015, California defied the national trend. Preliminary figures show the state experienced only 489 motorcycle fatalities in 2015. It was one of only 16 states that had a decrease in motorcycle fatalities between 2014 and 2015, and it had the greatest amount of any state: 7%
Causes of Motorcycle Accident Fatalities
The NHTSA has found a few common underlying issues present in fatal motorcycle crashes. Many fatal crashes include:
Speeding:

In 2013, 34% of motorcycle riders killed in crashes were speeding.

Lack of a proper license:

In 2013, about 25% of motorcycle riders involved in a deadly crash did not have a valid motorcycle license at the time of the crash. This means they legally did not have the right to drive and increases the likelihood that the motorcycle rider did not have the property training to operate the bike safely.

Impairment:

In 2013, 28% of motorcycle riders killed in crashes had a blood alcohol content of .08% or higher. Individuals with BACs over the legal limit do not have the physical or mental capabilities to safely operate a bike and increase the risk of a single- or multi-vehicle accident.
Motorcycle Safety Tips
There are certain precautions all motorcycle riders should take to avoid accidents, including:
Avoid speeding

Do not weave in and out of traffic

Do not ride or stop between vehicles

Stay out of vehicle's blind spots

Slow down for curves and turns

Do not take curves wide

Do not ride after drinking any alcohol

Wear a helmet and proper riding gear
Pursing Compensation After a Motorcycle Accident
If you were injured in a motorcycle accident caused by another rider or motorist, contact us at Brod Law Firm to discuss your right to pursue compensation. If your injuries are the result of someone else's careless, recklessness, or intentional wrongdoing then you can seek compensation for your:
Medical expenses

Pain and suffering

Lost wages

Reduced earning capacity

Disability

Disfigurement
If you lost a loved one in a crash caused by another person, let Brod Law Firm help you pursue compensation through a wrongful death claim. While an insurance claim or lawsuit cannot bring your spouse, child, or parent back, it can help you cover the financial consequences of the accident.
For more information about what to do after a motorcycle crash, contact us at (800) 427-7020.
(image courtesy of Igor Ovsyannykov)