At The Brod Law Firm, we are proud to work with motorcycle riders who've been injured by negligent drivers and we have long supported the motorcycle riding community.  However, ultimately our job is to help the wrongfully injured or those grieving the wrongfully killed.  While it is less common than pedestrian accidents caused by cars, pedestrian accidents caused by motorcycles are a threat.  When a negligent motorcycle rider harms a pedestrian, our San Francisco pedestrian accident attorney is, as always, prepared to fight for the wrongfully injured.  We know that most riders are as committed to safety as they are to the open road and suspect they'd support our efforts to help the victims of motorcycle riders who failed to appreciate the power two wheels can have.
Weekend San Francisco Motorcycle Crash Leaves Pedestrian Dead
Over the weekend, the San Francisco Chronicle reported on the arrest of a motorcycle rider on hit-and-run charges.  A police spokesman told reporters that a 67-year-old woman had been crossing 24th Street mid-block in the vicinity of Noriega Street shortly before 7 PM on Friday when a motorcyclist passed around a double-parked vehicle and hit the pedestrian.  The woman was transported to San Francisco General Hospital where she was pronounced dead.
The motorcyclist fled the scene on foot, leaving the pedestrian and his motorcycle behind.  Police were able to find video cameras that captured the deadly accident and the motorcycle rider, a 59-year-old male, later surrendered to police.  He faces vehicular manslaughter, felony hit-and-run, and speeding charges.
Numerous California Motorcycle vs. Pedestrian Accidents in 2015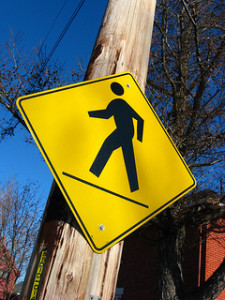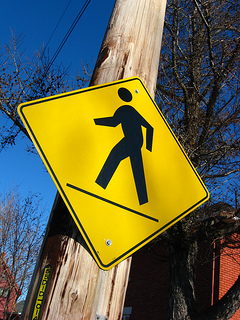 Friday's crash is just one example of the motorcycle vs. pedestrian accidents that have occurred in California this year.* In September, The San Gabriel Times reported that a motorcycle struck a pedestrian who had been lying in the middle of a West Covina road.  It is unclear why the pedestrian was in the road and if he was unconscious, but he later died from his injuries.  In July, according to The San Diego Union Tribune, a woman suffered serious but non-life-threatening injuries when she was hit by a motorcycle while crossing against the light in downtown San Diego.  Also in the San Diego area, ABC10 reported on a pedestrian who died after being hit by a motorcycle in January.
Closer to home, readers may recall that in July a motorcycle careened into a group gathered in Downtown San Francisco.  As ABC7 reported, the rider hit several pedestrians in the crosswalk at Market and 3rd.  Witnesses reported that the motorcyclist had been speeding.  Four people were hospitalized, one with life-threatening injuries.
Study: Elevated Relative Risk of Pedestrian Fatalities Per Mile for Motorcycles vs. Cars
After reviewing the events above, we continued to find even more examples of motorcycles hitting pedestrians, even limiting our research to California in 2015.  Surprisingly, there has been little research into this issue.  One of the few papers on the topic, a 2002 study published in Injury Prevention, found that 25 of the 4,875 pedestrian fatalities in 2002 involved motorcycles.  The authors suggested looking at deaths per mile travelled to obtain a fuller safety picture and found motorcycles were involved in 2.62 pedestrian deaths per billion miles travelled while the number for cars was 1.36.  Per the study, "motorcycles and buses were involved in relatively few pedestrian deaths, but were much more likely than passenger cars to be involved in a pedestrian fatality for every billion miles of travel."  Stated another way: "Motorcycles and light trucks also showed a significantly increased relative risk compared with passenger cars."  Notably, per mile, motorcycles were significantly more likely to kill pedestrians ages 0-14 years old compared to passenger cars.
Helping Northern California Pedestrians
Most motorcycle riders, like most drivers, are responsible and safe.  In fact, no group dislikes negligent riders more than safe riders whose reputations are sullied by those who don't respect the power of a modern motorcycle.  If you were injured by a motorcycle while walking in Northern California or a loved one was killed because of a motorcycle rider's negligence in Northern California, call our office to learn about your legal rights.  We are proud to serve the Bay Area and beyond with pedestrian injury law offices in Oakland, San Francisco, and Santa Rosa.  Meeting in our office affords us access to a variety of resources, but we are happy to meet you elsewhere if you are unable to travel to us.
*Note: Since California uses a comparative negligence rule, the pedestrians in these cases may, depending on the exact facts, have a claim against the rider even though their own acts may have contributed to the incident.
See Related Blog Posts:
Pedestrian Fatalities: Local Accidents, National Statistics
Caught on Tape – Using Video Evidence in Support of a California Personal Injury Claim
(Image by Peter Blanchard)