With the holidays upon us and with the tragedy in Connecticut still fresh in our minds and our hearts, many people are holding tight to the core values of family and community. Along with thinking about the joy and beauty of youth, many are also visiting with older family members and friends, embracing traditions and the knowledge that comes with age. Our San Francisco elder law team believes in protecting the elderly and in supporting efforts to combat the alarming epidemic elder abuse.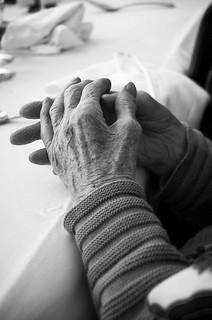 The Upsetting Numbers: One in Ten Seniors Report Occurrence of Elder Abuse
An article in the San Francisco Chronicle contains an appalling figure – there were almost six million reported cases of elder abuse in our nation in the year 2010 alone. This number, reported by the National Center on Elder Abuse ("NCEA"), means that nearly one in ten American seniors reported some form of abuse. While this seems high, it is actually likely that the figure is even higher since many victims do not report the problem because they fear some form of retaliation. Reporting can be especially difficult in cases of abuse by a family member, a significant issue given that the NCEA study found 68% of elder abuse cases involved abuse by a family member of loved one
Elder-Abuse.Net Web Site Seeks to Provide Information and Resources
Thankfully, there is a new web-based resource dedicated to helping prevent and stop abuse of senior citizens. Elder-Abuse.net spokesperson Dan Daniels labeled the problem of abuse against the elderly "a silent crisis in the U.S." He further notes that the issue does not get the level of attention required to bring the crisis to an end. They hope that the newly-launched web portal Elder-Abuse.net will shine a light on this silent crisis. As we noted in passing earlier in this post, cases of abuse tend to go unreported. Victims, no matter what kind of abuse they had endured, are left with deep, painful, and permanent emotional scars. This often leaves them feeling alone and without anyone to turn to for support. Daniels says this new site should help provide a voice for those for feel voiceless
As it progresses, Elder-Abuse.net, will house a wealth of information, covering elder abuse from a wide range of angles. The site discusses the different forms of abuse, including financial fraud and physical/emotional mistreatment as well as how neglect can constitute abuse. Victims and concerned loved ones can also visit the site to locate state and local resources and learn how to report abuse. The site also gives some general insight into elder law and advice on hiring an elder abuse attorney.
As Daniels notes, it is important that victims identify resources for help before it is too late and that they feel comfortable asking for assistance. Further, our society as a whole must declare that any form of elder abuse is unacceptable and commit to bringing this tragic epidemic to an end.
Choosing The Brod Firm for your Northern California Elder Abuse Law Firm
Why choose The Brod Firm to represent you or a someone you love? Greg Brod is an experienced California elder abuse lawyer. He knows the legal system and the specific issues involved in senior abuse claims. His education and experience allow him to present your case with authority and to prepare for every facet of a civil law elder care dispute. The entire San Francisco elder law team at the Brod Firm is committed to treating every client with respect. We recognize that these are serious issues, filled with a range of emotions. We will work with you to end the abuse and recover all due compensation, keeping you informed and helping you seek justice for these horrible crimes.
See Related Blog Posts:
A Joint Effort – Criminal and Civil Liability for Nursing Home Abuse
Woodland Arrest Focuses Attention on the Danger of Elder Abuse
(Photo by Daoro)