Imagine you've been in an accident. You are likely frightened, a bit disoriented, and possibly in a great deal of pain. You wait. You feel a sense of relief when ambulance and police officials arrive on the scene, knowing that these emergency responders are trained and have come to help. You know there may be a journey of physical recovery and financial matters to come, but at least the accident itself is behind you. And then imagine, just as the responders begin to help you and the others involved in the incident, another vehicle comes crashing into the scene and it feels like the nightmare starts over again.
Officer and Civilians Injured When Car Crashes Into Accident Scene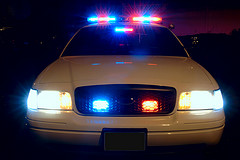 Sadly, despite "move over laws" and other provisions aimed at keeping accident scenes from further harm, our Sacramento accident lawyer knows that crash sites all too often become the scene of a second accident. The Sacramento Bee reported on one such incident earlier this week in Moreno Valley. At around 8 A.M. on Monday December 24, emergency officials responded to an accident on State Route 80. According to CHP spokesman Steve Carapia, another vehicle crashed into a responding ambulance which then hit a police officer and another individual. The officer suffered moderate injuries. The other individual struck by the ambulance and the driver of the vehicle involved in the latter crash suffered major injuries. The Bee did not identify the cause of either crash, but several other news sources suggest the initial accident involved a single car that spun out and that the second driver lost control of her vehicle before careening into the accident scene while authorities were working to extricate the first driver from the wrecked vehicle.
California's Move Over Law
California law recognizes the risk of a vehicle colliding with an existing accident and the emergency responders present on the scene. Section 21809 of the Vehicle Code requires a driver approaching a stopped emergency vehicle or tow truck with flashing lights take extra precautions and, when possible, move into a lane of traffic other than the lane immediately adjacent to the emergency vehicle. This rule is commonly referred to as a "move over law." According to "Move Over, America," a partnership of safety and police organizations, more than 150 law enforcement officers in the U.S. died between 1999 and 2010 after being hit by a vehicle travelling on our nation's highways. Forty-nine states currently have some form of "move over" law.
The Danger and Legal Complexities of Second Crashes
As the recent accident in Moreno Valley shows, emergency responders are not the only ones at risk of serious harm in the period following a crash. It is vital that victims of such accidents seek experienced legal counsel who can help sort out the liability issues. In some cases, the victim may have claims against negligent drivers for both the initial crash and the second incident. This may lead to a complex legal battle where each defendant asserts that the victim's most serious injuries stemmed from the other defendant's actions and not his/her own. Without proper legal representation, such arguments between defendants can actually leave a victim without much needed financial recovery.
Greg Brod is a Sacramento injury lawyer with experience representing people who suffer serious, life-altering injuries in Northern California. He understands the complexities of accidents with multiple defendants, such as those involving an initial crash followed by a second collision. Along with his legal team, Attorney Brod can help seriously injured victims win the money damages that are essential in the face of mounting medical bills, lost wages, and the costs of long-term injuries.
See Related Blog Posts:
San Francisco Accident Attorney on Danger of Rollover Accidents
Oakland Wrongful Death Attorney Comments on Tragic Morning on Bay Area Highways
(Photo by Scott Davidson)