Home should be a place of joy and comfort, a place to build happy memories and also a place to retreat from the outside world. People deserve to have the feeling of home, whether they own a massive house or rent a studio apartment. At the Brod Firm, our San Francisco tenant's rights attorney helps protect renters from landlords who attempt to skirt their legal obligations. These duties are developed by both individual rental agreements and general California law. One of the most basic and fundamental of these obligations is the implied warranty of habitability.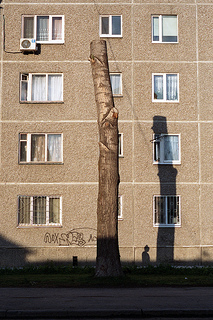 The Warranty and the Concept of Habitability
As the name suggests, the implied warranty of habitability is a duty that is read into all rental agreements; an obligation implied under the law rather than one that must be explicitly included in the rental contract. The duty stems from a 1974 California Supreme Court ruling, Green v. Superior Court and is discussed in the California Tenants' Handbook produced by the Department of Consumer Affairs ("DCA"). Pursuant to the warranty, a landlord must repair conditions that substantially impact the unit's habitability. This includes repairing failures to comply with building and health codes and generally ensuring the unit is livable. However, the warranty does not make a landlord responsible for repairing damage caused by the tenant, guests, or pets.
The law does not provide a strict definition of what constitutes an uninhabitable dwelling. It is certainly more than just an ugly paint color, although it doesn't have to make it completely impossible to live in the unit. Building codes are one key reference used when determining habitability. Another key reference is California Civil Code 1941.1 which lists a number of characteristics a unit must have to be habitable. These minimal requirements include, among other items: Effective protection from the weather (i.e. a roof and walls); Hot and cold running water; Electricity; Heating; Garbage receptacles, and; a Premises free from rodents and other vermin.
Tenant's Rights When a Landlord Breaches the Warranty
What can a tenant do when a landlord breaches the implied warranty of habitability? In general, the tenant must first give the landlord notice and an opportunity to repair the failure. As always, it is best to give notice in writing and to keep a record of all related correspondence. If the landlord fails to make the needed repairs, the law provides several options depending on the severity of the breach. The DCA's handbook refers to these options as: 1) The repair and deduct remedy (the tenant makes the repair and then deducts the cost from the rent owed); 2) The abandonment remedy (moving out), and; 3) The rent withholding remedy (stop paying all or some of the rent until the problem is fixed).
Each remedy has risks and is only appropriate under certain circumstances. It is highly recommended that tenants consult an experienced San Francisco landlord/tenant lawyer before taking any of these actions. Call our office to arrange a free consultation with Attorney Gregory Brod to discuss your rights. Let our team help protect you and your right to have a rental unit worthy of being called "home."
An important note – In many cases, rental agreements include an "attorney's fees" clause. This clause may allow a tenant to be reimbursed for reasonable attorney's fees and other court costs if the tenant wins a lawsuit against the landlord. Also, in some landlord/tenant cases the law permits tenants to seek attorney's fees, such as claims under the San Francisco Rent Ordinance. We promise to always work with clients to ensure any potential fees are reasonable and arrange a mutually agreeable payment plan if necessary. An initial consultation is always free.
See Related Blog Posts:
Class Action Settlement Protects Sacramento Tenants
Disturbing Violations by San Francisco Apartment Management Company
(Photo by Anton Novoselov)