As the investigation into July's crash of Asiana Flight 214 continues, the pilots and airline are laying blame on the plane's auto-throttle, suggesting a malfunction in the device caused the Boeing 777 to crash. According to the San Francisco Chronicle, an anonymous aviation expert revealed that the carrier and pilots are focusing on the possibility that the device disengaged on its own. In contrast, Deborah Hersman, Chairman of the National Transportation Safety Board ("NTSB"), said investigators are looking at whether the automated throttle was engaged at all and whether the pilots used it correctly. It is a debate that our San Francisco plane crash team continues to monitor and will follow as we approach a planned November date for an NTSB hearing. Attorney Brod continues to be available to talk to those injured in this or other aviation accidents.
Despite Asiana Crash, Trend Shows Greater Risk Tied to Small Planes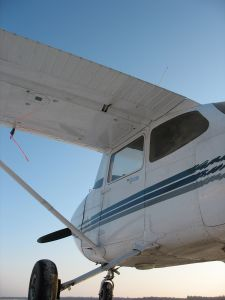 July's crash at San Francisco International Airport is notable because it involved a large, commercial airliner. Approximately thirteen months prior, Bloomberg published and distributed an article examining the realities of fatal crashes. At that juncture, there had not been a fatal crash involving a major commercial airplane since the February 2009 when 50 people died after a Colgan Air flight crashed near Buffalo, New York. In contrast, between the Colgan Air disaster and the Bloomberg inquiry, 30 times as many people. Looking at this issue another way, while the number of commercial jetliner accidents fell by 85% since 2000, the private plane/general aviation rose 20% in the same time frame.
Focus on Pilot Error as Culprit in Private Plane Accidents
Bloomberg's review of the small plane accidents, based on a report made jointly by both industry and government research, suggests that many of the accidents stemmed from pilot error. The errors tended to involve inattention to basics such as failure to consider weather reports, taking off with overloaded planes, and piloting errors that could cause loss of lift or control. At an NTSB hearing, Chairman Hersman commented that despite advances in aviation safety, general aviation pilots did not appear to be learning from their peers' deadly mistakes. Two other experts, Bruce Lansberg who heads the safety division of the Aircraft Owners & Pilots Association and Earl Weener who is a member of the NTSB board, cited human error as the root cause of most personal plane accidents.
Making Air Travel Safer
Private planes and private flights are subject to considerably less regulation than commercial flights. While the general aviation industry is strongly against more regulation, we believe that a closer focus on safety (whether through regulation or industry agreement) is a must. Both commercial and private air should always be working to improve safety, including through education, training, and technology. Combining the knowledge and manpower of the various air travel subgroups, including industry and government voices, is a key step towards safer air travel all around.
Aviation Accident Attorney in Northern California
Whether it involved a large commercial airliner or a small two-seat private plane, we can help those injured or grieving the loss of a loved one as a result of an airplane accident in Northern California. Please call to arrange a consultation with Attorney Brod. Our San Francisco aviation lawyer can help determine the relevant causes of the accident, identify possible defendants, and engage expert witnesses. Whether the case involves an injury or a fatality, we will work hard to help you recover financial compensation.
See Related Blog Posts:
Flight 214 Crashes at SFO, San Francisco Injury Attorney Following Developing Story
DUI in the Air: Pilot in Sonoma County Arrested for Drunken Flying
(Photo by Tanel Viksi)