Today, we call attention to a scam aimed at the elderly in our region and remind our readers of the need to be vigilant and exercise caution when dealing with home improvements. Further, remember that a basic con or "simple" financial scam may be used to create a doorway to allow more extensive financial abuse that can target an individual's life savings.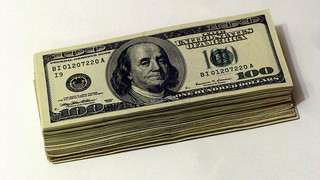 Scam Targets Older Homeowners in Newark, CA
According to The Oakland Tribune, police are warning of a scam targeting elderly homeowners in Newark. In one instance, a female suspect called an elderly target and attempted to arrange an appointment to inspect his home's furnace and air conditioning systems. The caller suggested they would be in the area and were offering a "half price" deal of $60 for the services. During the call, the suspect attempted to gain the man's trust, making small talk while trying to elicit the man's address (despite a prior comment about being in the area!) and pressuring him to sign up for the purported deal.
Tips on Avoiding Scams and the Danger of Escalation
Police suspect this is a scam, although there have been no reports of actual thefts. Police warned of a common set-up – after arriving at the home, one suspect distracts the homeowner with the home-related offer while their partner wanders through the home, pocketing valuables. They cautioned residents against allowing anyone they do not know and trust to have access to their home or yard. Homeowners should also always confirm service-people are licensed and ask for references. If the prospective workers claim no permit or license is needed, homeowners should confirm this with their local planning/building department. Agreements for home repairs should never begin until both parties have signed a written contract, work should never commence on a verbal deal alone.
While this scam seems relatively basic, it could be used as an access-point for more complex financial schemes. Instead of stealing valuables (which might be missed), the scammers might look for financial papers and copy down information or try to glean information from the individual that might then be used in a financial fraud. Scammers may target the elderly on the belief that older generations are more trusting or more likely to leave financial data on paper rather than store it in protected digital files.
An Overview on Financial Schemes Targeting Older Americans
Financial elder abuse is a growing threat, but how many are actually affected? One of the most commonly cited resources on the topic, considered groundbreaking, is a 2009 Met Life study "Broken Trust: Elders, Family, and Finances." MetLife actually released a follow-up report in June 2011, "The MetLife Study of Elder Financial Abuse: Crimes of Occasion, Desperation, and Predation Against America's Elders," including updated numbers. The 2011 study found that financial abuse targeting the elderly led to losses of at least $2.9 billion in 2010, an increase of 12% over the estimated losses for 2008. MetLife tracked news reports and found that 31% of stories on elder abuse involved financial abuse. Of these, 51% involved financial abuse perpetrated by strangers; 34% involved financial elder abuse by family, friends, or neighbors; 12% involved legitimate businesses (i.e. insurance or banking companies committed the frauds), and 4% of involved Medicare or Medicaid fraud (this category included the highest average amount lost). The study authors note that the second group, fraud by known and even beloved individuals, may be more likely than other schemes to go unreported due to shame or fear of retaliation.
Hope & Commitment
The good news is that attention to elder abuse, including financial schemes targeting seniors, has increased in the past few years. That attention has brought with it efforts by lawmakers, law enforcement, and courts to confront the problem. However, the threat remains, as we are reminded of by the frequent media coverage and police reports. If you or a loved one has been targeted by financial elder abuse in California, especially in the Oakland, San Francisco, or Sacramento regions, please call our firm. Call today and schedule a no-cost consultation with our California attorney for seniors targeted by financial fraud scams to get the process of recovering compensation started.
See Related Blog Posts:
California Elder Abuse Lawyer on the Fight against Financial Exploitation
Couple Accused of Financial Elder Abuse and Scheming More Than $842,000 from Widower
(Photo by Stan Dalone)