One of the biggest decisions faced by relatives of an aging individual is nursing home placement. Recent reports by the Sacramento Bee of legal record-keeping and other violations are a harsh reminder of the importance of active involvement in care and, when necessary, consultation with a skilled Sacramento nursing home abuse attorney.
When a vulnerable patient is unable to fully defend his or her own rights, the responsibility to act as an informed advocate often falls upon the shoulders of a child or other relative. California law appreciates this and provides that relatives or legal representatives can assert the rights of nursing home residents who are unable to do so for themselves. Ailing individuals who anticipate needing help in advocacy have the legal right to appoint a specific power of attorney for healthcare. This includes the right to participate in treatment planning and the right to refuse a plan of treatment offered by the medical providers.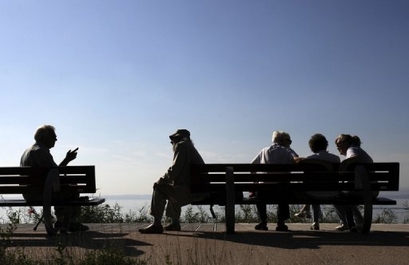 On the most basic level, nursing homes are required to treat patients with respect and dignity and to provide quality treatment and care without discrimination. Abuse, corporal punishment, and neglect are illegal. Advocates should also be aware that facilities may only use medical or physical restraints when needed for patient safety and that using restraints for the convenience of the facility is a form of Sacramento nursing home abuse. In order to monitor care and be an active part of the care process, patients or their representatives have the right to review health records within 24 hours of a request. Although you may be charged for copies of these records, the charge must be only a reasonable copying fee and there may not be a charge for merely reviewing patient records.
California law also protects the financial rights of nursing home residents, a key concern for anyone involved in the caregiving decision process. It is illegal to require a cosigner for payment but facilities may require a relative or other individual to ensure payment from the patient's own resources. Nursing homes must provide detailed information on the cost of services and the facility's participation in Medicare and Medi-Cal programs. Involved advocates for nursing center residents should know that patients have a right to apply for and receive information on Medi-Cal or Medicare rights. A facility may not ask a patient or involved representative to delay or abandon these rights. Those who are entitled to Medi-Cal or Medicare cannot, under California law, be required to provide a security deposit for care.

The Sacramento nursing home neglect lawyer at the Brod Law Firm appreciates that placing a parent or other loved one in nursing home care is a big decision. In making this choice, you place a great deal of trust in the facility. It is also a major financial decision, whether or not the patient qualifies for economic aid. If you suspect nursing home fraud, either in the care provided or in the financial demands of the center, you can and should contact a skilled California nursing home attorney who can help you pursue legal action. The experienced elder care and nursing home law experts at our firm can help you ensure your loved one is treated with respect and that the facility does not take advantage of a vulnerable financial position. Even advocates need advocates and we are here to help you ensure the physical and financial safety of your loved one.
See Related Blog Posts:
Sacramento Nursing Home Neglect Hidden By Falsified Records
Oakland-San Francisco Elder Abuse Attorney Comments on Rampant Abuse in Group Homes