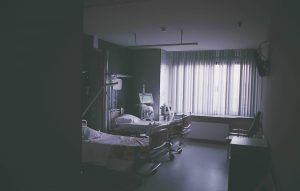 The family of an elderly Korean War veteran, Robert Hopkins, who passed away after falling from his hospital bed, has filed a lawsuit against Valley Convalescent Hospital located in Bakersfield, California. The family is citing neglect as the cause of their loved one's wrongful early death. Specifically, the family is asserting that the nursing assistant employed by the facility failed to properly set a side rail on Hopkin's bed, which led to a fall from his bed. This particular fall, which turns out to be one of nine Hopkins suffered after being admitted to Valley Convalescent, led to a broken vertebrae. He died approximately a week later. California's Department of Public Health (CDPH) determined the fall from his bed caused Hopkin's death and fined the medical facility.
Additional Signs of Neglect
Evidence that Hopkins suffered nine separate falls from either his hospital bed or wheelchair, and that his wife was not aware of all of these falls prior to his death, points to a lack of proper care. Medical facilities that care for elderly patients are well aware of their patients' mobility issues and the increases risk of fall. These medical professionals should also be aware of the high risk of injury and death related to falls and take care to prevent as many falls as possible.