In response to last month's commuter train accident in Philadelphia, government agencies have recommended additional guidelines and steps to increase railroad safety. On June 9, the Federal Railroad Administration (FRA) issued a safety advisory recommending concrete steps that passenger railroads take to ensure that trains are traveling a safe speed.
Philadelphia Amtrak Accident
On May 12, 2015 an Amtrak commuter train from Washington, DC to New York City derailed in Philadelphia. According to NBC, at least 7 passengers were killed and over 200 more were injured as a result of the crash. As we've already discussed in a previous blog post, the train's speed was quickly targeted as a contributing factor to the derailment. According to the Wall Street Journal, the National Transportation Safety Board (NTSB) investigation revealed that the train's speed reached 106 mph just before a curve in the track. The speed limit at that location was 50 mph.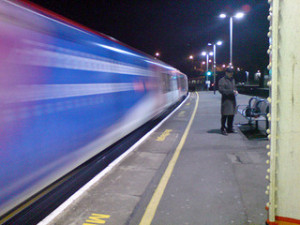 Government and Organizational Response to Accident
In May, the FRA issued an Emergency Order instructing Amtrak to conduct a risk assessment of all track curves on the Northeast Corridor (NEC) and to increase signage alerting crew to speed limits throughout the NEC.In addition, the order required Amtrak to ensure that Automatic Train Control (ATC) is installed and operational on all railroad lines at the derailment location.
Amtrak had been in the process installing Positive Train Control (PTC) throughout its rail network. PTC systems are a type of ATC systems; they can detect speeding trains and automatically slow them down, but also allow for additional communication between crew and the train to allow for adjustment depending on track conditions. These efforts are in response to a Congressional mandate, in the Rail Safety Improvement Act of 2008, that PTC be installed and operational on passenger railroad lines by the end of 2015. According to the New York Times, at the time of the accident, PTC had been installed on that stretch of track, but was not yet operational.
In addition, in response to difficulty understanding the cause of the derailment, according to CNN, Amtrak will install inward-facing cameras aboard trains; the first trains to receive them will be those servicing the NEC. Prior to this accident, Amtrak only had cameras facing outward, in addition to a data recorder.
FRA Recommendations to Improve Train Safety
The FRA made specific recommendations for steps or procedures to improve train safety and limit the ability of passenger trains to speed.
The FRA recommends that railroad companies assess their track to identify locations where trains need to reduce their speed more than 20 mph on approach to a curve or a bridge. In addition, the FRA recommends that ATC systems, if in use, should be modified to ensure that they comply with speed limits. For trains that do not use ATC systems, the FRA recommends that the train's speed be monitored either by having a second qualified crew member, in addition to the engineer, monitoring the train's movements. The second crew member should be either in the cab with the engineer or, if they are outside of the cab, they should be in constant communication with the engineer. Finally, the FRA recommends additional signage along train tracks to alert engineers and conductors of passenger train speed limits. It specified that additional signage is particularly important when the speed limit drops on approach to a curve or bridge.
The FRA's recommendations highlight the importance of passenger safety on our nation's railways. The recommendations also remind us that when the companies we trust are careless with our safety, they must be held accountable and encouraged to change. Our attorneys believe that railroad passengers deserve to be safe while they travel and, if that safety is compromised, deserve justice.
See Related Blog Posts:
Fresh Concerns About the Liability Limit for Train Accidents
Positive Train Control: "Without it, Everybody on a Train is One Human Error Away from an Accident"
Danger on the Tracks: The Risky State of the BART Rail System