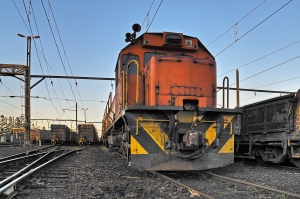 Any time a parent has to be reminded of the loss of a child is an extraordinarily difficult and painful experience. But sometimes parents who have lost a child due to a tragic incident decide to revisit the issue out a sense of public service, in order that the children of other parents do not lose their lives in the same way. That is why San Francisco train accident attorney Gregory J. Brod salutes Dena Betti for stepping forward to speak publicly about the death of her daughter, Jenna, who died March 2 when she was struck by a freight train in Martinez.
According to the San Francisco Chronicle, Betti joined representatives from Caltrans and Amtrak for a public event at the Emeryville train depot in order to raise awareness about rail safety. Betti has been involved with educating the public about train safety since Jenna, 14, was struck and killed about one block away from her home by an eastbound train. Jenna and a friend were carving their initials in the wooden rail ties and jumped away from the tracks when they heard the freight train coming. However, Jenna returned to the tracks to try to recover her cellphone and was hit by the rear of the train and pulled under its wheels.
The tragic accident occurred in a stretch of rail between Martinez and San Jose that Caltrans officials have said is especially dangerous because both freight and passenger trains pass through the densely populated area 24 hours a day. The amount of rail traffic in this corridor is expected to increase as the economy steadily improves and especially as a greater share of the nation's freight is transported by rail.


Design improvements may have made trains quieter, which is a blessing for the neighborhoods through which they lumber, but a less audibly noticeable train can sweep upon pedestrians or motorists in their cars more unsuspectingly. And even if a train engineer sees a pedestrian or a motor vehicle on the tracks, it takes one mile for a train moving at 55 mph to stop, making the pedestrian or motorist's chances of escaping unscathed very slim.
Statistics show that deaths of pedestrians on railroad tracks have been on the rise in the United States. According to the Federal Railroad Administration, fatalities suffered by so-called "trespassers' in the United States went from 187 in 2011, to 195 in 2013, to 262 to date in 2014. Those figures do not include trespassers, typically those in motor vehicles, who died while at a railroad/highway crossing. For that category, an additional 59 died in 2011, 54 in 2012, 70 in 2013 and 72 in 2014 with months left on the calendar.

We commend the involvement of people such as Dena Betti as well as public safety groups such as Operation Lifesaver in raising public awareness of the perils of standing close to or crossing railroad tracks. We also urge anyone who has been injured or has a loved one who has been injured or killed in a collision with a train to contact the experienced personal injury attorneys at the Brod Law Firm for a free consultation.
-James Ambroff-Tahan contributed to this article.
See Related Blog Posts:
Major Initiatives Are Launched to Encourage Railroad Safety in Wake of Tragedies
Death of Teen on Railroad Tracks in San Leandro Points to Disturbing Trend
Fatal Crash Involving Train, SUV in Oakland Adds Another Grim Statistic for 2014