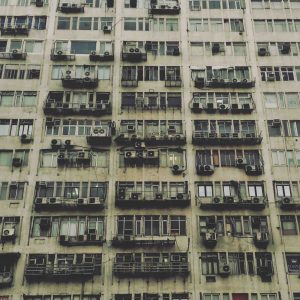 Why are people so afraid of bed bugs? Unlike mosquitoes, bed bugs cannot transmit malaria.  Unlike termites, bed bugs cannot destroy the wooden structures in your house. Unlike bees, bed bugs do not transmit deadly venom. Despite the dangers they do not pose, bed bugs are among the most troublesome pests found in the United States. Eradicating them from your apartment and possessions and preventing future infestations can be a herculean task, but in rental properties in California, it is a landlord's legal obligation to deal appropriately with bed bug infestations. If you are renting a residential property, and your landlord has failed to take adequate measures to remove the bed bugs, despite your repeated requests, consult an attorney who works with landlord-tenant law cases related to habitability.
Recent Bed Bug Lawsuits in California
In the past year, courts in the State of California have issued several rulings in favor of tenants who complained of bed bug infestations in their rented apartments and houses. Here are some recent California cases involving bed bugs.
In April 2018, a court in Alhambra, California ordered

Amusement Six Apartments

to pay a family of former tenants $1,593,500. When the family was living in the apartment complex, two children in the family suffered many bed bug bites. One of the children has permanent scars on his face as a result of the bed bug bites.

In December 2017, a court in Los Angeles required the owners of

Park La Brea Apartments

to pay a total of $3.5 million to 16 former tenants who repeatedly complained of bed bug infestations while renting apartments there between 2011 and 2013  The sums awarded to individual tenants ranged from $44,000 to $540,000. The tenants suffered only minor injuries as a result of the bed bug bites; most of the damages awarded were for emotional distress.

A court in San Bernardino ordered the owners of the

Hilton Garden Inn

in Rancho Cucamonga to pay $546,000 to a family that suffered bed bug bites while staying in the California hotel. The family staying at the hotel consisted of a man stationed at Vandenberg Air Force Base and his parents, who were visiting from Arkansas. The court ruled in favor of the plaintiffs because the court found that the hotel owners had been aware of bed bugs in the hotel and did not disclose the problem to the plaintiffs.
California law requires that landlords disclose bed bug infestations to tenants. The law is less specific about what landlords must do in response to tenants' complaints about bed bugs.
Contact Greg Brod About Bed Bug Lawsuits
Bed bugs do not cause life-threatening injuries, but they are a major nuisance, and landlords are required to protect you from them. If your landlord has failed to respond to your complaints about bed bugs, you should take legal action. Contact Greg Brod in the San Francisco area to discuss a possible habitability lawsuit related to a bed bug infestation.
(image courtesy of Milind Kaduskar)