Bed bugs continue to plague people across the nation and here in Northern California.  While their bites can cause substantial suffering, ultimately it is hard to blame the bugs themselves; they are just doing what nature tells them to do.  However, far too frequently, people exacerbate the problem and cause, worsen, or prolong infestations through their actions or, often, their inaction.  Attorney Greg Brod, a Northern California bed bug lawyer based in San Francisco, fights for people who have suffered with the pests because of someone else's negligent or wrongful actions.  As a recent story reminds us, far too often it is the most vulnerable who suffer the most.  A bed bug lawsuit can ensure their stories are heard and their situation remedied.
Low-Income, Elderly Residents Report Bed Bug Infestation in Stockton
Late last month, The Record reported the story of a bed bug infestation at one of the most recognizable buildings in Stockton.  The Hotel Stockton provides housing to low-income residents, including many seniors coping with disabling health problems.  Revamped in 2004 and currently owned by a private partnership headquartered in Sacramento, the Hotel long-served as a key gathering place for residents of the North-Central California city and even held municipal offices for a time.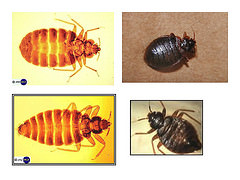 According to the article, the 155-room complex was cited for bed bugs on October 1 pursuant to the city's building code, but residents told The Record that they have been coping with bed bugs for much longer.  One resident claims to have logged over 100 encounters with the pests since March.  He eventually filed the complaint with the city.  Five others have also reported being bitten for weeks or months without relief and they suggest others have endured the problem but are afraid of retaliation if they spoke publicly.  One woman spoke of treating her unit to get rid of bed bugs only to have them return and the high cost of constant washing to cope with the problems.  Another said she no longer has an active infestation but added that the pests had previously made her physically ill.
An official with a nearby church that has been advocating on behalf of the residents explains: "It's about dignity. Anybody who allows this to continue does not deserve our respect. It pushes you down; it's a cycle that keeps people down."  Thankfully, after the citation was filed, building managers began to provide more active assistance and have engaged a regular pest service.  While residents say the problem had been unbearable, they now report a vast improvement.  The man who filed the complaint saying he hasn't seen a live bed bug since last month.  Still, some residents dispute management's claims to have provided bed bug education to tenants and only one in six residents who responded said that their furniture was inspected prior to move-in.
Bed Bugs and California Landlord/Tenant Law

While the Hotel Stockton story seems to have reached a happy ending (or is getting close), bed bugs plague many renters for excruciatingly long periods with little or no response from management.  As the California Department of Consumer Affairs explains, California Code Section 1941 provides that landlords/owners must maintain all residential rental properties in a habitable condition.   Tenants do have responsibilities, including the duty to report problems and avoid causing habitability issues.  However, contrary to what some landlords might like residents to believe, California Code 1942.2 provides that the warranty of habitability cannot be waived with limited exceptions regarding specifically enumerated issues.
We strongly believe the law requires landlords/owners to take effective action when a tenant reports the presence of bed bugs.  If you are a Northern California renter and you have reported a bed bug infestation to your landlord or the property owner with no effective response, we may be able to help.  Call us at 800-427-7020 to arrange a free legal consultation.  Be sure to document the infestation, its impact on your/your family's health, and your communication with the landlord/owner.   In addition to serving as a Northern California tenant's bed bug lawyer, Attorney Brod can also help tenant groups explore the option of a bed bug class action.
See Related Blog Posts:
Bed Bugs – A Continuing Plague Impacting Northern California
The Mental and Emotional Toll of Bed Bugs
(Image by Michael Wunderli)