High rents in San Francisco have been the topic of national news for some time now.  However, the problem does not magically end at the Bay Bridge. The cost of renting in the Bay Area is rising, including in Alameda where disputes over rent hikes led to violent protests late last week.  While we respect the right of people to protest peacefully, we are never in favor of violence and believe that disputes between landlords and tenants can and should be resolved in a peaceful manner.  As an San Francisco/Oakland tenants' law firm, we use the law to fight for renters in Alameda, Oakland, San Francisco, Santa Rosa, and throughout Northern California.
Protests in Alameda During Meeting on Rising Rents

On Thursday, according to the Oakland Tribune, crowds descended on Alameda's City Hall, spilling out of Council Chambers into the hallway and lobby.  For a period, the meeting was put on hold because of the loud, chanting crowds.  Some protesters suggested that only landlords were being heard before the Council because they'd arrived early to claim all the seats in the chambers.  Two protesters were arrested, including one who seriously injured a municipal employee.
At the heart of the dispute are complaints that landlords have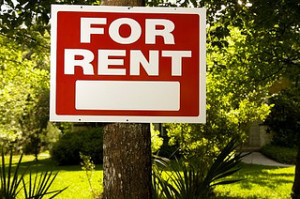 issued double-digit rent increases. According to The Tribune the Council heard results of a study showing that renter income has not kept up with rising rents.  Specifically, the study found Alameda renters' median household income rose 29% from 2000 to 2013 while rents jumped a staggering 54% and homeowners' income rose 52%.
Ultimately, the seven-hour hearing resulted in a 65-day moratorium preventing rent increases in excess of eight percent (including other increases imposed in the previous 12 months) for multifamily properties built before 1995.  This was a compromise between those who wanted all rent increases halted and those concerned about penalizing ethical landlords.  Some landlords pointed to San Francisco as evidence that rent control doesn't work while tenants said restricting increases will protect renters at the mercy of predatory landlords.  There is a pending recommendation for a special process that landlords could use for rent increases over eight percent.  To the extent permissible by state law, the council also halted no-cause evictions for the same period.
California Renter Protection Laws
As a Northern California renters' lawyer, Attorney Gregory Brod is committed to ensuring tenants are treated fairly and in accordance with the law.  In some areas, rent control regulations do limit rent increases but typically these only apply to certain properties (e.g., in addition to other limitations, San Francisco's rent control ordinance applies only to units built before 1979).  However, there are numerous laws that cover all California renters and provide protection against a range of abusive tactics.  These include:
These are just some examples of statewide tenant protection provisions.  Other protections exist, including many detailed in California Tenants: A Guide to Residential Tenants´ and Landlords´ Rights and Responsibilities, a another great resource produced by the Department of Consumer Affairs.  Many local areas supplement the state protections with additional provisions including some specifically addressing rental costs.
The Importance of Speaking to a California Landlord/Tenant Lawyer
If you believe your landlord is treating you unfairly, we highly suggest sitting down with an experienced California tenants' attorney like Greg Brod.  Although there are situations in which tenants can legally refuse to pay rent or invoke other self-help measures, it is best to act only after a legal consultation; choosing the wrong remedy may put a tenant at risk.  Do not assume that the law is on the landlords' side and remember that a consultation is always free at The Brod Law Firm, your San Francisco Bay Area tenants' law firm.
See Related Blog Posts:
Tight Housing Market Empowers Landlords, San Francisco Tenants' Attorney Protects Renters
Protecting Tenants from Unscrupulous Landlords in San Francisco's Tight Housing Market
(Image by Mark Moz)