From hard corners softened with cushions to outlets plugged with guards, parents spend hours making their homes safe for their children.  Still, even the most diligent parent can't spot every potential danger in their own homes or in other places children visit.  That truth is one of many reasons we demand that companies produce and sell safe products, a demand backed up by California's strict liability rules in product liability cases.  At The Brod Law Firm, a San Francisco child injury law firm, we believe in both prevention and accountability.  Today's blog entry looks at a danger lurking in many buildings including children's homes, child care centers, and the residences of relatives or other caregivers – window blind cords.  We encourage every parent to be alert for this danger, but we also believe the manufacturers should be held responsible when unnecessarily dangerous products harm our children.
ABC7 Reports on Strangulation Danger Despite Industry Standards
The threat of strangulation by window blind cords is not an unknown danger, but ABC7 recently investigated and found the danger remains despite industry standards intended to prevent child injury and child deaths.  According to the report, the government estimates that one child dies every month after being strangled by blind cords.  The news channel relays the story of one California toddler whose mother had tied the pull cord out of reach to protect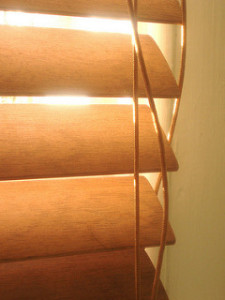 her children and then, one tragic day, found her son dangling from blinds near his crib.  Sixteen month old Jacob had gotten trapped in the inner cord of the window coverings.
Blind cords can kill in seconds and, as ABC7 notes, children are unable to cry for help, resulting in 405 strangulations in the past three decades despite the fact that the industry is aware of cord dangers.  The news report says that Elliot Kaye, chairman of the Consumer Product Safety Commission ("CPSC"), is working to ban blinds with any form of accessible cords.  Although two retailers have already stopped selling such blinds and more have pledged to follow suit, the industry is pushing back.
State Assemblywoman Susan Eggman has also joined the fight, contesting what she claims is an effort by lobbyists to shift blame and stating strongly, "Parents are not to blame."  Eggman introduced a bill earlier this year to ban blinds with dangerous cords from stores and daycare locations in California, but much of the bill has already been altered.  Eggman suggests the manufacturing industry, which disputes the strangulation numbers and says changes have made an impact, stopped the bill.  Both Eggman and the CPSC are continuing their mission.
Keeping Your Children Safe
A CPSC safety poster warns of the danger with the vivid and upsetting image of a doll's throat caught in a blind cord.  The agency suggests three steps for parents to take to keep their children safe: 1) Examine window coverings for any exposed cords; 2) Use only cordless blinds in homes that young children live in or visit; 3) If parents cannot purchase cordless blinds, see the website of the Window Covering Safety Council (a coalition of industry players) for additional safety tips and order a free retrofit kit that can mitigate dangers.
Demanding Accountability through Product Liability Litigation
While we applaud the industry for forming a safety-oriented coalition, ABC's report suggests it may not be enough.  Companies must be held accountable for dangerous products, especially when those products threaten children.  If your child has been hurt or killed because of a window blind cord or any other unnecessarily dangerous consumer product in Northern California, please call our product safety law firm in Oakland, San Francisco, or Santa Rosa.  We offer a free consultation and we are committed to fighting for our children and yours.
See Related Blog Posts:
Water Heater Fires: A Threat on All Our Minds
Northern California Child Injury Attorney Examines Rising Number of Bounce House Injuries
A Warning About the Danger of Falling Furniture from Our California Child Injury Law Office
(Image by Tiffany Terry)