From hard corners softened with cushions to outlets plugged with guards, parents spend hours making their homes safe for their children.  Still, even the most diligent parent can't spot every potential danger in their own homes or in other places children visit.  That truth is one of many reasons we demand that companies produce and sell safe products, a demand backed up by California's strict liability rules in product liability cases.  At The Brod Law Firm, a San Francisco child injury law firm, we believe in both prevention and accountability.  Today's blog entry looks at a danger lurking in many buildings including children's homes, child care centers, and the residences of relatives or other caregivers – window blind cords.  We encourage every parent to be alert for this danger, but we also believe the manufacturers should be held responsible when unnecessarily dangerous products harm our children.
ABC7 Reports on Strangulation Danger Despite Industry Standards
The threat of strangulation by window blind cords is not an unknown danger, but ABC7 recently investigated and found the danger remains despite industry standards intended to prevent child injury and child deaths.  According to the report, the government estimates that one child dies every month after being strangled by blind cords.  The news channel relays the story of one California toddler whose mother had tied the pull cord out of reach to protect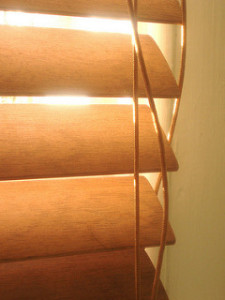 her children and then, one tragic day, found her son dangling from blinds near his crib.  Sixteen month old Jacob had gotten trapped in the inner cord of the window coverings.