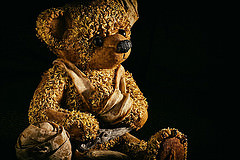 Children are our most precious resource and protecting them is both a duty and an honor.  Children are naturally curious and unable to fully appreciate potential dangers, making it important for adults to exercise vigilance to keep them safe.  The law reflects this shared responsibility, including in the context of children and premises liability law.  Our Oakland child injury lawyer helps parents fight for the rights of children who are injured or killed because someone else did not maintain their property in a safe manner.
Child Nearly Drowns at Oakley Pond
The Oakland Tribune reports that a young child nearly drowned in a pond in Oakley on Monday.  Responding to a call, East Contra Costa County Fire Protection District arrived at a pond near the 5300 block of Tule Tree Lane where a one-year-old had nearly drowned.  As of this writing, the child's injuries are unknown but the article reports that an air ambulance transported the baby to a hospital.