Housing is one of the biggest concerns for many in the Bay Area.  While the high cost of housing in San Francisco has received national attention, the problem does not stop at the city's border.  The cost of renting in Oakland and throughout Northern California continues to rise and the resulting shortage of affordable housing has left many renters feeling like they are at their landlord's mercy.  It is important to remember renters have rights, in any economy, and our Oakland landlord-tenant law firm helps renters who have been mistreated by their landlord fight back.
Oakland Announces Moratorium on Evictions and Rent Increases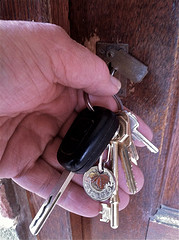 According to CBS SF, in an effort to stem this growing housing crisis Oakland City Council unanimously passed a 90-day moratorium on rent increases and evictions.  The Council hopes this period will give officials time to author and pass new rules to help protect renters.  Landlords opposed the measure and one called it merely showmanship.  The moratorium follows the Council's vote back in October to approve funds for a program aimed at educating tenants about their rights.  Notably, however, that money hasn't been released yet per one councilmember.