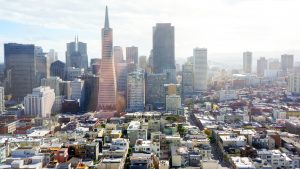 The rights of tenants in San Francisco are protected by the San Francisco Rent Ordinance Act and the Rent Board it created. Generally, the Rent Board controls what landlords can charge, how the eviction process works, and how rentals must be re-marketed if an eviction has occurred in the past. However, there is a state law called the Ellis Act that can negatively impact tenants and bypass many of the rights guaranteed by the Rent Board.
What is the Ellis Act?
The Ellis Act is a California law that was passed in 1985 in response to the California Supreme Court case of Nash v. The City of Santa Monica as a way to allow landlords to evict tenants by essentially "going out of business." Essentially, the Ellis Act is often practically applied when a landlord wants to withdraw all of the units in a multi-family building from the market either to divest themselves of the property or to turn the building into a condominium. At first blush, the Ellis Act seems to give landlords the right to evict tenants for the owner's profit, which it certainly does, but it also provides a complex process that landlords must follow before they can withdraw a building from the market.