Housing is one of the biggest concerns for many in the Bay Area.  While the high cost of housing in San Francisco has received national attention, the problem does not stop at the city's border.  The cost of renting in Oakland and throughout Northern California continues to rise and the resulting shortage of affordable housing has left many renters feeling like they are at their landlord's mercy.  It is important to remember renters have rights, in any economy, and our Oakland landlord-tenant law firm helps renters who have been mistreated by their landlord fight back.
Oakland Announces Moratorium on Evictions and Rent Increases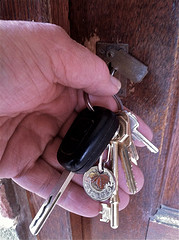 According to CBS SF, in an effort to stem this growing housing crisis Oakland City Council unanimously passed a 90-day moratorium on rent increases and evictions.  The Council hopes this period will give officials time to author and pass new rules to help protect renters.  Landlords opposed the measure and one called it merely showmanship.  The moratorium follows the Council's vote back in October to approve funds for a program aimed at educating tenants about their rights.  Notably, however, that money hasn't been released yet per one councilmember.
CBS SF reports that Mayor Schaaf has stated that one in four Oakland residents are at risk for being tossed out of their homes.  The paper further notes that the median rent in Oakland has risen to $3,000 per month.
Tenant Protections in Oakland and Throughout Northern California
As a tenants' law firm, we know that there are a variety of laws that protect renters in Northern California.  While many are aware of the special protections available via the San Francisco Rent Ordinance, there are other protections that apply throughout the state.
The Implied Warranty of Habitability – A powerful tool, this rule requires that all rental units in California meet minimum standards for livability/habitability. While it is not all-inclusive, California Code 1941.1 lists some of these minimum requirements requiring all residential rentals: Have hot and cold water; Include adequate trash receptacles; Be free from vermin/rodents; Provide weather protection; Include adequate waterproofing; Have safe electrical systems; etc.  Courts have also added on other requirements to the warranty.
Eviction Protection – There are numerous laws protecting tenants from eviction and laying forth the very specific steps landlords must follow before evicting a renter. It is sadly not unusual for landlords to skip over steps or otherwise attempt to evict renters in an illegal manner, often hoping that the renters are not aware of their rights.
Health and Safety Code Rules – There are several rules in the health and safety codes of the state and local municipalities that apply to renters. For example, landlords must make certain disclosures if there has been a history of mold in a California rental property.
Contract-Based Protections – Rental agreements often contain additional protections that many tenants don't even know exist.
These are just a sample of the laws that protect tenants and guarantee they are treated fairly.  Other state and local laws may apply to certain situations.
A Tenant's Lawyer
If you feel your landlord has been treating you unfairly, especially (but not only) if they are putting your health in danger, call us.  You have rights and we can help you exercise them.  Often, a well-worded letter from an experienced California tenants' attorney like Greg Brod is all it takes to make a huge change in a renter's life.  We are always prepared to go to trial, and there are circumstances in which the other side may have to pay your legal costs, but trial is necessary in only a small fraction of cases.
Do not assume the law is on the side of the powerful.  Laws can and do protect renters from abusive landlords.  Take the first step and call today at (800) 728-8020 or email us at info@brodfirm.com.
See Related Blog Posts:
Understanding Bed Bug Infestations and a New (Four-Legged!) Partner in the Fight Against Bed Bugs in California Rental Properties
Santa Rosa Tenants' Attorney on Renters' Rights in Northern California
What Does "Habitability" Mean in California?
(Image by George Redgrave)