There are few things we take for granted a much as clean air and a safe place to sleep.  Sadly, our Santa Rosa tenants' lawyer knows that many Californians do not have this luxury.  As a pending lawsuit alleges, many of our neighbors are stuck in unsafe living conditions, problems exacerbated when landlords turn a blind eye to the suffering.
Paper Examines Santa Rosa Tenants' Dispute Alleging Unhealthy Living Conditions
The Press Democrat's Sunday Edition included an in-depth look at the health problems plaguing residents in a northeast Santa Rosa apartment complex and the related battle pending in state court.  According to the report, the apartment was infested with dangerous mold that, along with other triggers, caused serious asthma flares for one young resident.  Numerous other tenants reported moderate to severe health issues they believe are linked to the living conditions at the complex.
Currently, nine families who lived in the Bennett Valley Townhomes complex are suing the current and former owners for damages tied to a range of substandard living conditions.  These include: Mold: Insect infestations; Vermin; Faulty wiring; Defective plumbing; Heating issues; and Leaky roofs.  Last year, residents were forced out of the complex when the city red-tagged the property meaning it posed a hazard to the tenants' health and wellbeing.  The suit also raises concerns about the ability of Sonoma County code enforcement officers to deal with growing numbers of cases involving substandard living conditions.
Tenant Protections in California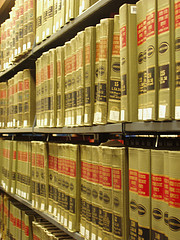 Tenants throughout Northern California should know that they do not have to live in uninhabitable apartments or otherwise give in to landlord intimidation.  One of the most important tools tenants have is the Implied Warranty of Habitability, a statewide rule that requires that all residential units meet minimum living standards.   As developed in California Code 1941.1, some of the minimum requirements for habitability include being free from rodents/vermin, having hot and cold water, and having adequate waterproofing and weather protection.  Courts have expanded on the list to include several other items like the presence of working smoke alarms and the absence of persistent sewage overflows.
The warranty of habitability is important, but it is far from the only law that protects Northern California tenants.  There are special laws dealing with discrimination, lead/lead-based paint, privacy, mold, and other important residential matters.  Tenants also have contract law rights pursuant to their rental agreements.  Depending on where in Northern California you are located, you may have additional rights.  One of the best known local tenant-protection statutes is the San Francisco Rent Ordinance which includes provisions on rent control for certain properties and protection from eviction, but it is far from the only local law protecting renters.
A Law Firm for Renters in Northern California
If you are a renter in Northern California and your landlord is not maintaining your rental property in a safe, healthy, and habitable condition, please call our office.  We can help you fight for your rights under state and local laws.  Usually we can resolve landlord-tenant matters without the need for a trial.  Do not assume your claim is too small to matter and do not trust your landlord to tell you your legal rights.  An initial consultation with our Northern California renter's rights lawyer is always free.  We have landlord/tenant law offices in Santa Rosa, San Francisco, and Oakland, but can meet elsewhere in Northern California if necessary to serve your needs.
See Related Blog Posts:
Bay Area Tenants' Attorney on Renter Protections in Era of Rising Rents Throughout Northern California
What Does "Habitability" Mean in California?
(Image by Eric E. Johnson)