A problem we reported on in mid-December continues to endanger people, including children, in Northern California and nationwide – hoverboard fires.  Hoverboards certainly turns heads the first few time you encounter them (even if it isn't quite what those of us old enough to have watched the Back to the Future trilogy think of when we first hear the name!) and they can take time to master.  A few bruises from tumbling off while mastering the ride are one thing, severe burns from an explosion are quite another and our team is here to serve as a law firm for hoverboard fire injuries in San Francisco, Santa Rosa, and Oakland.
Petaluma Fire Adds to List of Alleged Hoverboard Explosions
According to CBS SF, a hoverboard is being blamed for a home fire in Petaluma on Monday night.  The hoverboard was allegedly charging and plugged into a wall outlet when it exploded, catching fire and sending burning debris throughout the home.  Thankfully no one was injured, but officials estimate the damage to the home at around $10,000.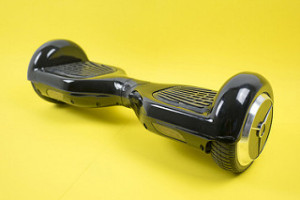 Per CBS, the Petaluma fire is the third Bay Area fire in the past two months allegedly linked to hoverboards.  Last week, prior to the Petaluma incident, technology news website CNET reported that the Consumer Product Safety Commission was investigating 39 (presumably now 40) hoverboard fires in 19 states.  The agency is focusing its attention on the lithium-ion batteries and how they interact with the unit's other electrical parts.  Witnesses say hoverboards have exploded in a range of situations including while charging, during use, and even reportedly while sitting idle near a kiosk in a mall.
In response to the fires, CNET notes that several airlines have banned hoverboards from passenger flights and the US Postal Service forbids shipping hoverboards by air.  Several retailers have suspended sales, some even allowing customers to return hoverboards for a full refund.  Additionally, California has a new law stating no one under 16 may ride a hoverboard on public roads, limiting hoverboard use to bike lanes and roads with a speed limit at or under 35mph, and requiring users to wear a helmet.
California Product Liability Law: Claims and Defenses in Design Defect Litigation
California law is clear – manufacturers and sellers are responsible for injuries caused by unsafe products.  Although other claims exist (e.g., negligence), most claims of injuries stemming from unsafe products are based on product liability law.  As California Civil Jury Instruction ("CACI") 1200 and related sections provide, product liability claims fall under a strict liability framework meaning the plaintiff does not need to prove the defendant was negligent or had a dangerous intent.  There are three primary categories of product liability claims:
Design Defect – Asserts the product's design was a substantial factor leading to the injury;
Manufacturing Defect – Asserts the product deviated from design specifications and that defect was a substantial factor causing injury); and
Failure to Warn – Asserts risks known to the defendant but not obvious to a consumer existed and the defendant's failure to provide an adequate warning was a substantial factor in the injury-causing event.
Design defect cases are further divided into two different categories by the Jury Instructions, the:
Consumer Expectation Test (CACI 1203) – Asserts the item "did not perform as safely as an ordinary consumer would have expected it to perform when used or misused in an intended or reasonably foreseeable way" and this failure was a substantial factor in the plaintiff's injury, and
Risk/Benefit Test (CACI 1204) – More a defense than a type of claim, under this Instruction the plaintiff first shows that the product's design was a substantial factor leading to the injury. The defendant then has the burden of proving that the feasibility and drawbacks of an alternative design mean the benefits of the chosen design outweigh the risks.
Of course, lawsuits are not the answer for every injury.  In a prior blog post, we discussed the Nalwa decision, a 2013 California Supreme Court ruling finding a claim for an injury sustained aboard a bumper car ride was barred because the plaintiff assumed the risk of injury when she chose to board the ride and that the risk of a minor injury was inherent in the ride.  If someone stumbled while learning to ride a hoverboard (assuming it wasn't due to a problem with the device like unexpected braking), the assumption of the risk doctrine might apply.  However, it is much less likely to apply in the case of sudden combustion!
A Law Firm for Hoverboard Fires and Other Northern California Product Liability Claims
From the information available, it appears a design defect claim would be most appropriate in hoverboard fire cases.  However, it would require a close investigation of the facts of each case to determine which claim or claims apply in a specific case.  Our San Francisco product liability firm (with additional offices in Santa Rosa and Oakland) always plans our strategy by investigating the facts, determining the appropriate claims, and anticipating the potential defenses so we are poised to respond.  In appropriate cases, we also consider whether a class action may be appropriate.
If you've been injured by a hoverboard fire in Northern California or in any other consumer product related injury, call to arrange a free consultation.  Remember — Attorney Brod is not only a skilled trial attorney, he is also a skilled negotiator and most cases resolve without the need for a trial.  Attorney Brod uses his experience as a California product liability and personal injury attorney to help clients evaluate a specific settlement offer, but ultimately accepting a settlement is always a client's decision.  Call to learn more.
See Related Blog Posts:
Hoverboards: A Holiday Craze that May Become a Holiday Nightmare
From the Playing Fields to Extreme Sports, Part One: Recreational Injury Claims
(Image by TechStage; Note: Picture is an example of a hoverboard and does not reflect specific product mentioned in the news reports.)