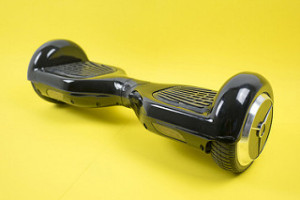 It had been hailed as a star of the 2015 holiday season, until things started going terribly awry.  For several months now, our San Francisco product injury law firm has been following the problem of hoverboard fires in the Bay Area and throughout the nation.  In addition to the fires, falls and other hoverboard injuries are filling emergency rooms nationwide and causing great risk to riders of all ages.
Hoverboard Fire in Daly City Just One in a Continuing Trend
Late last week, according to CBS SF, police reported that a hoverboard caught fire in a Daly City home on April 4.  Police say the hoverboard was charging in the kitchen of a home on Merced Boulevard when it allegedly combusted.  Luckily, a resident of the home was able to put the fire out using a fire extinguisher, although fire officials still responded to ensure safety.  While no one was injured, it is not immediately clear if the fire caused property damage.