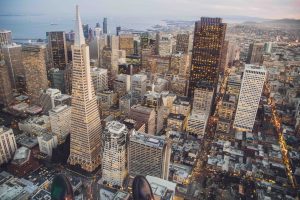 On May 15, the Berkeley Rent Stabilization Board appointed Marìa Poblet as the replacement commissioner for Katherine Harr, who had to step down. Poblet is a well-known tenants' rights advocate and recently served as the executive director of Causa Justa: Justice Cause, a housing and immigrant rights organization for the area. Poblet will serve as commissioner until Nov. 20, 2018 and then must run for her seat if she wishes to continue on.
Poblet Brings Additional Tenant Advocacy to Berkeley Board
Poblet spent a significant part of her youth in Los Angeles, graduated from UC Berkeley, and has been a community organizer and human rights leader in the Bay Area for more than a decade. She is a fierce advocate of housing as a human right and through Causa Justa, focuses on helping the black and Latino communities find and retain affordable and safe housing. Prior to helping create Causa Justa in 2010, she was the executive director at St. Peter's Housing Committee in San Francisco. Additionally, Poblet is known for her stance that technology companies that move into the area and perpetuate rising rents and tenant displacement should work to mitigate these issues. In 2016, she pushed for a San Francisco initiative that would tax tech companies to help pay for affordable housing in the area. She was also awarded the 2016 Levi Strauss Pioneer Award for the work she has done in preventing evictions.
Appointment Comes as a Surprise
Poblet was not expected to be Harr's replacement. The Board's Ad Hoc Replacement Committee voted twice to recommend another candidate. However, a straw poll conducted by the Board found Poblet received more straw votes than the other candidate, which moved her forward.
One of the reasons some board members preferred Poblet is here experience in grass root efforts and organizing tenants. This is an area in which the Board is currently lacking, and Poblet is likely to get more residents engaged. Not only is Poblet a major figure for tenants in the area, but she will likely bring more tenants to the cause through the Board's outreach capabilities. As Poblet puts it:
"I am not a lawyer. I am not a policy wonk. I am not a politician. I come from movement building among everyday people and I think that's a good contribution to make at this particular time," Berkeleyside reported.
Berkeley Facing Housing Issues
As part of the Bay Area, it is no surprise that Berkeley is facing housing issues. The average rent in Berkeley is currently $3,772 per month. Meanwhile, the national average is $1,411 per month. The good news is that Berkeley's rental growth rate has slowed. In 2017, it is only up 3 percent annually.
Along with extremely high rents, Berkeley renters face tough choices and potentially unlawful convictions. With Poblet on the board, there may be a bigger voice for tenants looking for solutions to these problems and greater protection from city legislators.
If you are a renter in Berkeley and you believe you are being treated unlawfully by your landlord, contact a San Francisco tenants' rights lawyer from Brod Law Firm at (800) 427-7020.
(image courtesy of Jared Erondu)