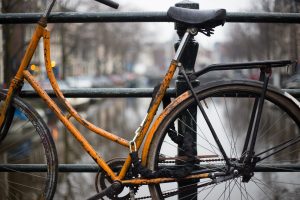 On February 8, a long-time Berkeley resident was killed in a bicycle-vehicle accident on Sacramento Street south of Hopkins Street at around 7 in the morning, Berkeleyside reported. Motorists stopped to help and call 911, and the Berkeley Police and Fire Departments arrived quickly. A motorist attempted CPR prior to the arrival of paramedics, but the cyclist was not responsive and died from the accident. The Berkeley Police Department Fatal Accident Investigation Team is investigating the crash, and the driver who collided with the cyclist was fully cooperating. Investigators had not identified the primary cause of the collision as of the day following the accident and it is unknown whether any charges will be filed.
Bicycle accidents like this can hit a community and family hard. Unfortunately, they are not rare. Thousands of individuals are seriously injured or lose their lives during vehicle-bicycle collisions every year. If you were injured in a bike accident or lost a loved one in a crash, do not hesitate to seek legal advice. At Brod Law Firm, we can explain your legal rights and next best steps.
Bicycle Accidents Plague California
Cyclist injuries and fatalities have become an issue throughout California as more people turn to bikes for exercise and as their main mode of transportation instead of vehicles. According to the California Office of Traffic Safety, there were 128 bicycle fatalities in 2014. This was a 12.9% reduction from the 147 deaths in 2013. However, it is more than the 116 deaths of 2011 and 124 of 2012.
Common Causes of Bicycle Accidents
Motorists often have a difficult time sharing the road with bikes. Many drivers fail to notice bikes or leave them enough room. There are also infamous incidents of cyclists being "doored" by drivers and passengers who open their doors into oncoming cyclists. Overall, the most common causes of vehicle-bicycle collisions include:
Speeding

Driving too close behind or to the side of a bicycle

Changing lanes or merging into a bicycle

Vehicles turning right into the cyclist's lane

Drivers fail to yield to a bicycle with the right-of-way

Cyclists run a stop sign or red light

Inattentive or distracted driving

Driver or passenger doors opening into a cyclist
What to do After a Bicycle Accident
If you are hurt in a bicycle accident caused by a vehicle, contact a San Francisco personal injury attorney as soon as possible. A lawyer can thoroughly investigate the crash to determine liability and gather evidence of the at-fault driver's negligence. By proving the driver was careless, reckless, or intentionally acted wrongly, you can gain compensation for your:
Medical expenses

Lost wages

Pain and suffering

Disability and disfigurement
If a Loved One Was Killed in a Bike Accident
Unfortunately, many vehicle-bicycle accidents lead to fatalities. Cyclists, no matter the precautions they take, cannot be as protected as someone in a metal and plastic cage. What would have been a minor fender bender with another vehicle can be a fatal accident with a cyclist.
If you lost a loved one through a bike accident, you may be able to file a wrongful death claim against the at-fault driver. California's Code of Civil Procedure section 377.60 controls how wrongful death actions work. Under the law, if you are a surviving spouse, domestic partner, child of the decedent, grandchild of a deceased child, a dependent, or the next person who would be entitled to inherit from the decedent through California's intestate laws, then you can file this type of claim.
This claim arises when the decedent's death was caused by a wrongful act, like the commission of a crime, or another person's negligence. If the decedent would have had a personal injury claim had he or she lived, then you likely have a valid wrongful death claim. Through this lawsuit, you can seek compensation for medical expenses, funeral expenses, and any other damages the decedent would have been entitled to. However, the damages cannot include pain and suffering or disfigurement.
Contact a San Francisco Personal Injury Lawyer For Help
If you were injured in a vehicle-bicycle accident or you a family member in a collision, contact the experienced bike accident lawyers of Brod Law Firm at (800) 427-7020.
(image courtesy of Alice Achterhof)