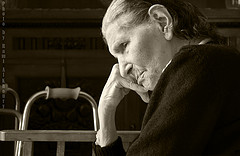 Our San Francisco and Oakland elder abuse law firm has been working for years to raise public awareness of the problem of elder abuse. We are proud of this work and believe it is essential to preventing and addressing the mistreatment of our seniors, but we know our voice is not enough on its own. Often, campaigns for socio-political change need to have a big name celebrity who helps draw the fame-crazed public's attention to a serious and important matter. In March 2011, Mickey Rooney took on this role, talking about his first-hand experience as a victim of elder abuse. This bravery helped move the fight against the abuse of seniors ahead, but there is still much that needs to be done.
Actor Mickey Rooney Tells His Story in 2011 U.S. Senate Hearing
CNN covered Rooney's testimony, given at age 90 before the Senate Special Committee on Aging. According to the actor, a member of his family took control of his life. Rooney said the abuse left him "scared, disappointed, yes, and angry," noting that no one ever expects to become a victim of elder abuse. He spoke of suffering the abuse in silent, fearing the problems it might create in the family. In addition to the initial difficulty in mustering the courage to speak up, he said he was told to be quiet when he did voice his concerns. Eventually, however, Rooney did get help and he filed a restraining order against two step-children, claiming financial and emotional abuse.
In his testimony, Rooney called upon Congress to stop the emotional, financial, physical, and sexual abuse of seniors by family members or other caregivers, specifically asking the Senate to pass a law making elder abuse a distinct crime. Other evidence presented included the story of a woman left to quite literally rot to death from bedsores while her son lived off her pension and used earplugs to block her cries. The committee also heard of a Government Accountability Office report that found that over 14% of non-institutionalized seniors experienced elder abuse of some form in 2009. Experts noted they believe the problem is significantly underreported, with one geriatrics doctor suggesting that 23 or 24 cases go undetected for every one that makes it into an official report.
Limited Federal Response Disappoints, California Serves as Leader in State Response
After the hearing, the committee chairman, Senator Herb Kohl of Wisconsin, introduced legislation to create a specific Office of Elder Abuse. It is now two years later and it does not appear that such an office has been created. The Department of Justice has a website focused on Elder Justice Initiatives, but the site carries a "last updated" date of February 9, 2004. A research arm of the DOJ, the National Institute of Justice, does carry more recent modifications such as a page on Identifying Elder Abuse modified in early 2012. However, it appears that the problem remains largely left to the states to manage, especially in cases where the abuse occurs outside a nursing home setting (an area governed by a more extensive rubric of regulations, including Medicare and other federal bodies of law). While state leadership can allow for positive innovation, the problem of elder abuse requires more attention on the national level, especially since financial abuse in particular is frequently perpetrated across state lines.
California has been one of the states leading the push to bring attention and, ultimately, an end to elder abuse. In addition to criminal laws and a specific push for broader mandatory reporting, the state's civil courts take the problem of elder abuse seriously. Our Oakland and San Francisco elder abuse law firm represents victims in lawsuits involving all forms of elder abuse including physical, sexual, emotional, and financial mistreatment of seniors. We hope that one day these services will be unneeded, that the problem of elder abuse will one day be a mere memory. We will work to make this day come and we hope other voices will join this fight. Until then, we will represent the victims with care and sensitivity, making sure to show a special level of respect to these clients as we go after the abusers and zealously seek justice in California's civil courts.
See Related Blog Posts:
California Enacts New Law Expanding Mandatory Reporting of Elder Abuse
A Joint Effort – Criminal and Civil Liability for Nursing Home Abuse