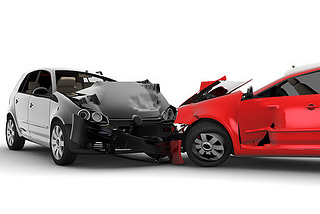 It seems like almost every week we hear about a new auto recall, many involving defects that could cause serious injuries or even lead to fatalities if necessary repairs are not made. When a recall is announced, those who own the subject vehicles often receive a notice in the mail about the recall. In other cases, the owners simply hear about the recall through the media, their ears perking up when their make/model/year is involved. What if, however, you purchase a used vehicle that was involved in a recall but never repaired? It is unlikely you'd remember every recall, especially a recall on a vehicle you didn't own yet at the time it was announced. Our Northern California vehicle defect lawyer hopes that the car dealer would warn the buyer of any outstanding recalls, but a recent report suggests this may not always be the case.
Used Cars, Auto Recalls, and California Law
ABC7 recently spoke with a Fresno man who purchased a Dodge Ram from a used car lot. After owning it for fewer than 125 days, he was driving on Highway 41 when the drive shaft separated from the vehicle's rear axle. The incident could have killed the new owner and bystanders.
Perhaps the most frightening part of the foregoing story is that was legal for the dealer to stay silent, hence the report including other examples noting that "potentially dangerous cars are hiding in plain sight." As part of the investigation, a reporter spoke to a salesman about an advertised vehicle and was not told about two ongoing recalls despite directly asking the salesperson. A manager suggested that the office staff would intervene before the sale occurred, but the report cited examples that run counter to this promise. Another manager suggested new checks and balances would prevent the Dodge Ram accident, but the article doesn't contain any evidence that this has occurred.
Proposed Changes, Purchaser Protections, and Civil Liability
An advocacy group is working to change the law on used car sales and recalls in California. Consumers for Auto Reliability and Safety, aka "C.A.R.S.," is asking the legislature to pass a state law that would prevent dealers from selling vehicles under active recalls. Until such a law is passed, C.A.R.S. spokesperson Rosemary Shahan says people cannot trust the dealer and should do their own research before purchasing a vehicle. The organization is hoping to have a ballot initiative in 1016 that would require dealers to disclose any open recalls.
For readers considering a used car purchase, the National Highway Traffic Safety Administration provides a list of recalls and a database searchable by model and year. Additionally, the site allows you to use the unique Vehicle Identification Number (aka VIN) to see if a specific car has been repaired.
For those in Northern California who suffered injury due to a vehicle defect, our Oakland auto defect attorney can help determine any and all legal claims you may have, including claims against the manufacturer and/or claims against a seller. These claims involve complex issues of product liability and consumer protection law, issues Attorney Brod can help you understand and navigate as he works to get you compensation for your injuries or for a loved one's death.
See Related Blog Posts:
Guardrails: When a Safety Device Becomes Dangerous
Vehicle Recalls: Keeping Drivers Safe on the Road
(Image credit: Oragesky3)