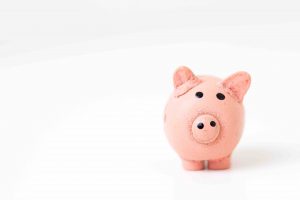 The California Department of Business Oversight (CDBO) had disturbing news. The CDBO released a report in May on California's Deferred Deposit Transaction Law, which showed senior citizens, those older than 62, took out more deferred deposit loans than any other age group. In fact, 23.4% of those over 62 relied on these "cash advance" or "payday" loans in 2016. These are short-term loans during which an individual borrows a small amount of cash, which they then have to pay back with a very high interest rate. There are usually lending fees involved too.
This is just one example of how elderly individuals are often put in financially precarious situations and can easily be taken advantage of by lenders and individuals.
Payday Loans Have Extremely High Interest
At first glance, it may not appear like a big deal that seniors are turning to these types of loans. However, fthose without experience in cash advance loans may not realize how high the interest rates truly are. According to the CDBO report, the average annual percentage rate for a payday loan in 2016 was 372%, and increase from the average annual rate of 366% in 2015. Now compare this to credit cards, which generally have APRs below 30%.
Many Borrowers Take Out More Than One Loan
Another disturbing fact is that subsequent transactions from the same borrower made up 83% of the total payday loans in 2016. This means borrowers are taking out more than one high-interest short-term loan during the year. For elderly individuals on tight, fixed budgets, this means they could be paying hundreds of dollars per year in loan fees and interest.
Also, 62.7% of subsequent transactions were made the same day as the previous loan term ended and another 16.4% made within one week of the previous transaction. Clearly, many individuals are consistently borrowing with these poor terms, possibly using the subsequent loan to pay off the first. This could place an elderly person in a dangerous cycle, racking up interest rates he or she will never be able to afford.
Payday Loans Limit Borrowers' Rights
Beyond the high fees and extremely high interest of cash advance loans, there are also problems with their common contractual provisions. Many payday lenders have in their contracts required arbitration clauses and provisions that prohibit borrowers from joining class action lawsuits against the lender. These two provisions along greatly decrease a senior's ability to uphold their rights in court if they are taken advantage of or treated unlawfully by the lender.
Financial Abuse is a Common Problem Among the Elderly
Elder abuse and neglect is a serious issue across the country. However, these matters are not purely physical or emotional. Many seniors are targeted for financial abuse. Whether by family members, strangers running scams, or predatory lenders, seniors are at risk for being taken advantage of and losing a great deal of their hard earned retirement savings and Social Security income.
Do You Need Legal Advice?
If you believe your elderly loved one is being stolen from, scammed, or pressured into taking unfair loans, contact our San Francisco elder abuse lawyers at Brod Law Firm right away. We are here to protect your loved one's rights, safety, and financial stability. If a party has broken the law or injured your loved one, we will explain the legal options and next best steps.
Call today at (800) 427-7020.
(image courtesy of Fabian Blank)