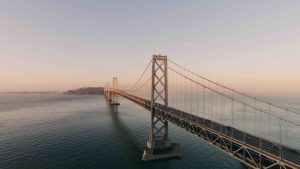 In early July, a casino bus was in an accident with two other vehicles on the Golden Gate Bridge shortly before 1 p.m. It was a chain reaction accident. One vehicle rear-ended the other when it came to a stop at the toll plaza. The bus then rear-ended both vehicles. Eight individuals from the bus, many of whom were elderly, and three individuals from the other cars were transported to nearby hospitals with minor injuries. Luckily, no one was significantly injured in this bus-related crash. However, large passenger buses can be involved in serious and catastrophic accidents. When the bus is at fault, victims must determine what went wrong and who is liable for their injuries.
Common Causes of Bus Accidents
Whether it is a school bus, public transit bus, or a commercial passenger bus, these vehicles often get into accidents because of:
Speeding

Bus driver error

Drowsy driving

Distracted driving

Reckless driving

Intoxicated driving

Improper bus maintenance

A mechanical systems failure

Equipment failure

Defective part or vehicle
If you were in an accident and you believe the bus was at fault, contact Brod Law Firm today. We have experience investigating all types of auto accidents and will work with the relevant authorities to determine the exact cause of the crash, who was at fault, and who may be legally liable.
Liability for a Bus Accident
If you were injured in an accident caused by a bus, you should work with an experienced personal injury lawyer right away. It may take an in-depth investigation into the crash to discover what went wrong and who is responsible. The parties most commonly responsible for a bus accident include:
The bus company:

If you were injured on or by a commercial passenger bus, the bus company responsible for the route is most likely liable for compensating you for your injuries.

A municipality:

If you were injured on or by a public transit bus, then the city or county responsible for that route may be liable.

A school district:

After being injured in an accident caused by a school bus, you may have a claim against the school district that owners and operates the bus.

A maintenance provider:

Many bus companies contract out the maintenance for their fleet of buses. If it turns out improper maintenance or poor repair work was responsible for the crash, you may have a claim against the maintenance company.
Keep in mind that the bus driver may be the person at fault for the accident. It may have been his or her actions behind the wheel that led to the collision and your injuries. However, in almost all cases the bus driver is an employee of a private company, school district, city, or county. Employers are generally responsible for their workers actions while performing work duties, which would make one of these entities liable for the bus driver's actions.  
Pursuing Compensation
After being injured in a bus accident that is the fault of the bus driver, bus company, maintenance provider, or another party, you may have the right to pursue compensation for your:
Medical expenses

Lost wages

Reduced earning capacity

Physical pain

Mental suffering

Disfigurement

Disability

Loss of enjoyment of life
Calculating your economic and noneconomic damages after a bus accident can be difficult. After all, how much is your pain and suffering worth? How much should you be paid for disfiguring scars? A number of factors may increase or decrease the amount of compensation you can pursue, particularly for noneconomic damages. Speak with our experienced personal injury lawyers at Brod Law Firm today to learn more.
(image courtesy of Jared Erondu)