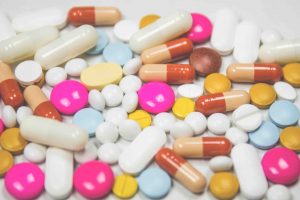 Whether or not a terminally ill individual should have the right to decide when he or she dies is a vehemently contested issue. Throughout most of the U.S., physician-assisted suicide is illegal. If it goes on, it is not talked about or done within the eyes of the law. Only six states have some form of legalized physician-assisted suicide, including Colorado, Oregon, Washington, Vermont, California, and the District of Columbia. However, California's current law is up for debate with a new legal challenge.
California's Current Law
California's current physician-assisted suicide law is known as the End of Life Option Act and went into effect in June of 2016. The law enables qualified, terminally ill individuals to ask for and obtain medications that would result in death when they chose to administer them. The law is entirely voluntary for both patients and physicians, and there are safeguards in place to ensure it is not abused.
First, a patient must qualify for this end of life option. Only California residents who are deemed mentally competent and who have a terminal illness that will lead to death within six months qualify. To be a California resident, the patient must be able to show a state-issued driver's license or identification card, ownership or property rental in the state, a state voter registration, or recent state tax return. Additionally, patients must be capable of administering the medication themselves, without help from another.
Second, two licenses physicians must verify a patient's eligibility. If any physician believes depression or another mental illness may be impairing the patient's judgment, then a psychological evaluation is required.
Third, the patient and physicians must follow the proper procedure for this option. The patient has to orally ask for this option twice, at least 15 days apart. Then a written request must be made with at least two witnesses, one of whom cannot be the patient's heir. Within 48 hours of obtaining the medications, the patient must sign a final form.
The Legal Challenge
Shortly after California's physician-assisted suicide went into effect, a group of physicians file a lawsuit to stop its implementation. Riverside County Superior Court Judge Daniel A. Ottolia denied the request for an injunction. However, Judge Ottolia also denied the California Attorney General's motion for judgment on the pleadings. This means that while the law remains in effect, the groups' challenge can move forward within the court system.
The group claims that the law is unconstitutional for a number of reasons, one of which is that it treats vulnerable patients differently and strips them of certain legal rights granted to less vulnerable patients. The group also contends the law is poorly written and could be abused.
Do You Need Legal Advice?
If you have an elderly loved one in a difficult position and you are worried that his or her rights may be violated, contact the experienced elder abuse attorneys of Brod Law Firm today at (800) 427-7020. We are here to review your loved one's situation and explain his or her rights and legal options. If someone is taking advantage or abusing your family member, we can help you correct the situation and hold that person responsible.