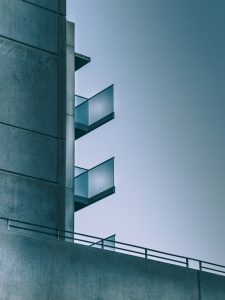 As rents in certain areas of the country skyrocket, more and more tenants are asking why there is not some – or a better – form of rent control. As of right now, most landlords can increase the rent as much as they like as long as they give proper notice. One of the reasons for this in California is the Costa-Hawkins Rental Housing Act, which was passed in 1995. The Act imposes limits on the kind of rent control policies cities can adopt. However, a measure to repeal the Act may be headed to the next November ballot in California.
The Costa-Hawkins Rental Housing Act
There are a few significant provisions with the Act that many tenants believe are harmful in today's real estate market. The Act bans cities from using rent caps on any unit built after February 1995. This a majority of apartments in California's major cities cannot be rent controlled. All of the new development going up in cities like San Francisco can have exceedingly high rents and there is little local governments can do about it.
Another controversial provision of the Act is that it allows landlords in cities that utilize some form of rent control to raise the price of the unit up to the market rate when a tenant moves out. On the surface, this seems fair. However, the ability to raise rent based on an increasingly more expensive market is incentive for landlords to evict tenants, sometimes fraudulently, or use illegal tactics to get tenants to leave, such as harassment or refusing to make repairs.
Who Has Rent Control in California?
A few cities in California have imposed some measure of rent control that does violate the Act, including San Francisco, Los Angeles, West Hollywood, Oakland, Berkeley, Beverly Hills, Campbell, East Palo Alto, Fremont, Hayward, Los Gatos, Palm Springs, San Jose, Santa Monica, and Thousand Oaks.
However, while these cities may have imposed limitations on landlords, such as a cap on how much they can raise rents each year, these laws can only pertain to units built before January 1995. Only decades that are more than two decades old can be covered. Because landlords can raise rents to market value once an old tenant moves out and a new one moves in, most rent controlled apartments are not any cheaper at this point.
If the Act is repealed in the future, it does not mean automatic changes for cities throughout California. It will simply open the door for individual cities to decide when and how to impose rent control, if they choose to utilize this tool at all.
Do You Need Legal Advice About Renting?
As a renter in San Francisco, you may feel at a distinct disadvantage. Landlord-tenant laws, like rent control, can be confusing. Even when you are a sure your rights are being violated by your landlord, you may not know what to do.
The best step to talk is to speak with a lawyer, particularly if you believe you are being unlawfully evicted or your unit has become uninhabitable. Having a lawyer can make a significant difference in the outcome of your issue.
To speak with a San Francisco tenants' rights lawyer, call Brod Law Firm today.
(image courtesy of Mike Wilson)