It is a shame that so many people abandon their bicycles the day they get their first driver's license, putting two wheels aside in favor of four and leaving their bicycle behind as a piece of childhood. Bicycling as an adult can advance the rider's physical and emotional well-being, reduce commuting costs, and benefit the environment. Sadly, riders face danger every time they set out on the roads and bicycle accidents can cause serious injury or even death. Our Berkeley bicycle accident lawyer stands ready to represent injured riders, a practice that we believe helps the victims of careless drivers while also helping make the roads a little safer for everyone.
Rider in Critical Condition After Berkeley Accident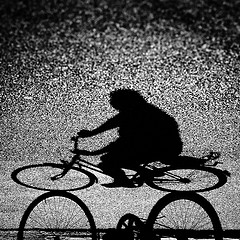 On Sunday morning, a bicycle and car collided at the intersection of Spruce and Eunice streets near the Berkeley Hills. The Oakland Tribune reported on the crash which occurred at 8:15 A.M. and left the 62 year-old rider facing life-threatening injuries. As of the Monday report, the cyclist remained in critical condition and police had not released a preliminary cause. The car was driven by a 63 year-old from Berkeley who remained on the scene and has been cooperating with the police.
Bicycle Accidents by the Numbers
Sadly, the accident is far from an anomaly and the most recent set of statistics suggests bicycle accidents are on the rise. In April, the National Highway Traffic Safety Administration released an updated set of Traffic Safety Facts on Bicyclists and Other Cyclists using 2012 data. There were 726 cyclists killed in motor vehicle accidents in 2012, a 6% increase over the prior year and the highest number of rider fatalities since 2006. Additionally, 49,000 riders were injured in 2012 as a result of motor vehicle collisions.
Who are the bicyclists in these crashes? The average age for riders who were killed in motor vehicle accidents in 2012 was 43. This age, as well as the average age of injured riders (32), has been steadily rising over the past decade. Looking at population groups, the highest fatality rate was seen in the 45 to 54 year while the highest injury rate was in the 10 to 15 year old range. Men were substantially more likely to be hurt or killed as a cyclist in a traffic crash, with men representing 88% of cyclist fatalities and 80% of the injured.
Sadly, California saw 124 cyclist deaths due to motor vehicle crashes in 2012, earning the state the distinction of having the highest number of such fatalities (passing Florida which led the list in 2011). Certainly, our large population and temperate climate contributed to this dubious "first place" status.
Representing Cyclists in Northern California
As a member of both the San Francisco and Marin County Bicycle Coalitions, Attorney Greg Brod believes in the many benefits of bicycle riding. Along with his legal team, he is committed to making California a safer place for cyclists. Personal injury and wrongful death suits on behalf of riders who were hit by negligent drivers help serve this end while also providing vital compensation to individuals and families. Call if our Northern California bicycle rider's law firm can help you.
See Related Blog Posts:
The (Dangerous) Streets of San Francisco and the Role of the City in Pedestrian and Cyclist Injuries
Technology Tackles the Danger of Bicycle Accidents
(Image by Martin Hricko)