Rents continue to climb throughout the San Francisco area. As affordable housing becomes a scarce commodity, many renters feel like they are at their landlord's mercy. However, there are laws that protect renters from unfair business practices and our San Francisco tenant's law firm works to help renters enforce their legal rights. One little-known right that many rental agreements actually violate – California's law protecting renters from unreasonably high late fees.
Tenants Sue Landlord Corporation Over Excessive Late Fees
Earlier this month, as detailed by San Jose Mercury News, a group of tenants in East Palo Alto filed a class action lawsuit against Equity Residential. Equity is one of the country's largest landlords and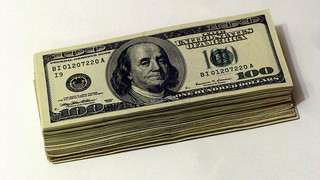 the owner of most apartments in East Palo Alto. The suit, brought by three long-term residents of Woodland Park Apartments, alleges that the company is charging unreasonable and excessive late fees to renters. The plaintiffs claim Equity's late fees bear no relation to the amount of damages incurred by the landlord as a result of a late payment.
According to the Complaint, Equity Residential uses the same late fee policy throughout California and charges a flat fee when rent is paid after a specific grace period. The fee is at least $50. Furthermore, the plaintiffs allege that Equity does not always provide notice to tenants that they have incurred a late fee and then imposes an additional late fee on any unpaid balance. Taken together, these provisions result in an ever-growing balance. One plaintiff claims that in March 2014, despite being on time with that month's rent, she was told she would be charged a late fee due to an account balance of over $400. She says she had no prior notice of the growing balance.
California Late Fees and the Law
What are the rules for late fees in California? A helpful reference to many landlord/tenant issues is the California's Department of Consumer Affairs guide to the rights and responsibilities of both tenants and landlords. Discussing rent generally, the guide clearly dictates that tenants are obligated to pay their rent on the date agreed upon in their rental agreement. The guide clearly notes that a late fee is a possible consequence of not paying on time. However, landlords cannot impose a pre-determined flat fee unless they are able to show that it would be difficult to calculate actual damages (i.e. the amount of money it costs the landlord when rent is late). Even when a pre-determined fee is permissible, and subsequent language suggests it often is, the fee must be a reasonable estimate of the amount that the lateness costs the landlord. A late fee cannot be so high that it becomes a penalty.
These rules flow out of two primary sources, the law on liquidated damages and the appellate case of Orozco v. Casimiro. The court sets forth the rules above and notes that the landlord has the burden of showing a predetermined fee is permissible and reasonable. Specifically, the court suggests a late fee should be limited to the amount of interest lost due to late payment plus reasonable administrative costs tied to collection.
A Tenants'-Rights Law Firm
The reality of the law on late fees points towards a more general proposition – All too often tenants assume a fee or other provision is valid simply because the landlord insists that it is, especially if it is "in the contract." While people are generally bound to their agreements, the law recognizes the imbalance of power in rental agreements and protects tenants from unfair, unreasonable contract provisions. Certainly, tenants cannot expect to pay late without consequence, but neither can the landlord impose an unreasonable penalty wholly unrelated to the actual error.
If you believe your landlord is taking unfair advantage of the tight market and demanding you pay unreasonable fees or accept unreasonable living conditions, call our Bay Area renter's rights law firm. We are committed to protecting renters throughout Northern California and we believe everyone deserves a safe, affordable place to call home.
See Related Blog Posts:
Bill May Curb Ellis Act Evictions, but S.F. Tenants Face Potential for Harassment
Protecting Tenants from Unscrupulous Landlords in San Francisco's Tight Housing Market
(Image by Stan Dalone)