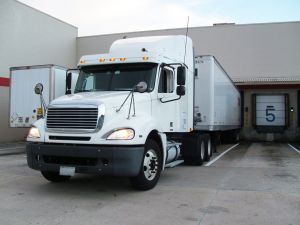 There are a variety of perils that face motorists and others who use roadways, including unsafe road conditions, reckless or drunken drivers, defective vehicles, etc. One factor or circumstance that San Francisco trucking accident attorney Gregory J. Brod would point out often goes unreported is when a driver is impaired because of insufficient sleep. And one truck driver's sentencing in Sonoma County on Monday refocused attention on the dangers of drowsy driving.
According to the San Francisco Chronicle, Daniel James Armstrong Rauer, 28, of Rohnert Park, had pleaded no contest in August to misdemeanor vehicular manslaughter in the death of Benny White, 66, of Sonoma. Rauer was the bakery truck driver who fell asleep at the wheel and crashed head-on with the pickup truck that White was driving, killing White. On Monday, a Sonoma County Superior Court judge sentenced Rauer to five years of probation and 500 hours of community service, which is slated to include raising public awareness about the perils of fatigued driving.
The problem of fatigued driving is a very serious, though often underreported, problem. Drowsy driving precipitates more than 100,000 crashes every year in the United States, which result in 40,000 injuries and 1,550 fatalities, according to the National Highway Traffic Safety Administration. Those figures may be on the conservative side because it is difficult to attribute many accidents to sleepiness.
Rauer told investigators that he had just started his new job and was adjusting to its nighttime-shift schedule when the collision occurred. That fact and a few others in his case dovetail with some of the other cofactors that are often present in cases involving fatigued driving, including these compiled by the National Sleep Foundation:
Compared with other age groups, those adults age 18-29 are more likely, 71 percent more likely to be precise, to drive while drowsy.
Workers on a shift-based schedule are more likely than those with regular daytime work schedules to drive drowsy to and from work at least a few days per month, with the comparative percentages 36 percent for the former versus 25 percent for the latter.
The less people sleep, the greater the risk that they will be involved in a crash. The impact of sleep deprivation escalates the less time a driver has devoted to sleeping prior to driving, with people who sleep six or seven hours a night twice as likely to be involved in a crash as those sleeping eight hours or more; people who sleep less than five hours per night are four to five times more likely to be involved in a collision.
Driving without the benefit of a good night's sleep has been compared to driving while under the influence of alcohol. Indeed, an Australian study found that motorists who are awake for more than 18 hours experience an impairment equivalent to a blood alcohol level of .05, which increases to a BAC of .10 after 24 hours. A motorist with a BAC of .08 is considered legally drunk in the United States.
Driver fatigue may have been a factor in several high-profile crashes, including at least two this year: the deadly collision on April 11 when a FexEx truck collided with a tour bus loaded with high school students near Orland in the Central Valley, killing 10 and injuring 30; the collision of a Wal-Mart truck with a limousine carrying comedian Tracy Morgan on the New Jersey Turnpike in June, which killed another passenger and left Morgan severely injured.

All motorists must abide by set rules of the road, violations of which can be factors in determining fault in a motor vehicle accident, and truckers have additional requirements they must adhere to, such as maintenance of their vehicles and set break periods to give them a chance to refresh themselves before returning to work. It is important for anyone who has been injured in an accident to contact an experienced personal injury attorney as soon as possible. If you or a loved one has been injured or killed in a motor vehicle accident, please contact the attorneys at the Brod Law Firm for a free consultation.
-James Ambroff-Tahan contributed to this article.
See Related Blog Posts:
As Trucking Accidents Have Gone Up, Authorities Seek Answers in Crash with Bus
Much Remains to Be Determined in Deadly Santa Clara County Trucking Accident