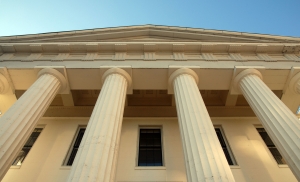 Our San Francisco insurance attorneys keep a close eye on all facets of California insurance law. For example, yesterday, the California Assembly passed AB 2138, which increased assessments to health and disability insurers to enable them to have more funds to fight insurance fraud. It would increase the annual assessment from its current rate at 10 cents per insured person up to 20 cents per insured person. This money will particularly be used to help local district attorneys around California prosecute insurance fraud, because at the moment most localities do not have enough money to prosecute nearly as many cases as they would like. It is especially a problem when local governments are as cash-strapped as they are now.
The impetus for this legislation was a 2008 report by CDI's Advisory Task Force on Insurance Fraud, which found insufficient policy assessments to fund a state-wide anti-fraud effort and recommended the increase included in AB 2138.
This bill was sponsored by the California Department of Insurance and it's Commissioner Dave Jones. Department records show that between 2007 and 2010, CDI received more than 6,000 health and disability fraudulent claims but only a very small number of the 6,000 were referred to district attorneys. Only 656 investigations took place, resulting in 221 arrests and 184 convictions with an average annual chargeable fraud of $223 million.
"Health and disability insurance fraud seriously hurts policyholders, providers, insurers, and ultimately California's economy," said Commissioner Jones. He went on to say, "Unfortunately, this type of fraud is increasing in sophistication, complexity, and volume. This higher assessment will provide much needed resources to fight this growing problem, especially in light of federal health care reform." Now the bill moves to the California Senate for consideration before it can become law.
This is a nationwide problem. It is part of the Patient Protection and Affordable Care Act (so-called "Obamacare"), and California insurance attorneys and politicians are waiting to see what the Supreme Court decides on its constitutionality. The Senate Finance Committee, chaired by Max Baucus of Montana, had a hearing on insurance fraud, as well, in the end of April. The hearing was titled "The Anatomy of a Fraud Bust: From Investigation to Conviction." Across the nation, an effort is being made to clean up this type of wasteful fraud as part of bringing insurance costs down for Americans (see a previous posting here.
Any kind of insurance fraud hurts the honest, hardworking consumer-either by greedy individuals or big corporations, each trying to game the system for their own gain. If the insurance cheater in your scenario is your insurance company trying to cheat you out of the benefits you are owed, our Oakland insurance lawyers can help. Contact a California insurance claim attorney in your area, because unlike with individual fraud cases like above, when taking on a whole insurance company as a consumer, often a direct lawsuit to recover what you are owed is the best way forward, both for you and to prevent future abuses for others.
See Our Related Blog Posts:
Insurance Scammers Finally Go on Trial in Southern California
California Doctors Charged with Medicare Fraud in Nationwide Anti-Fraud Effort