As your Oakland personal injury law firm, our team is all too familiar with the tragedy that can result when someone chooses to get behind the wheel after consuming alcohol. Too many drunk driving accidents in Oakland and surrounding regions result in the tragic injury or lead to innocent lives being cut short.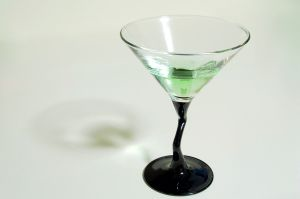 According to The Oakland Tribune, six year old Xavier Chevez passed away on Friday after spending a week in a coma following a car accident that claimed his mother's life in the early hours of May 18. Investigators report that Berkley resident Jose Lumbreras, age twenty-four, was traveling at a speed of approximately sixty-five miles despite being on a quiet residential road. At about 1:15 A.M., the Cadillac driven by Lumbreras on California Street became airborne, hitting a tree and landing about twenty yards away on the opposite side of the traffic circle at Allston Way. No skid marks were found in the vicinity, suggesting Lumbreras had not attempted to slow down prior to hitting the circle's concrete curb. Milanca Lopez, mother to Xavier and girlfriend to Lumbreras, was a passenger and died at the scene. Investigators report that Ms. Lopez had not been wearing a seatbelt. Her son, who was riding in the back seat and was wearing his seatbelt but was not in a booster seat (see our prior post about the new law requiring booster seats for children under eight years of age). Lumbreras also suffered severe injuries and remains hospitalized. Police report he had a blood alcohol count of .219, two and a half times greater than California's 0.08 legal limit. Six felony charges have been filed in the case, including gross vehicular manslaughter while intoxicated. It is not clear if Xavier's death will result in further charges.
Reports about drunk driving accidents often make reference to the driver's blood alcohol count ("BAC"). BAC measures the concentration of alcohol in an individual's blood, expressing the level as a percentage reflecting grams of alcohol per 100 milliliters of blood. Factors including size, muscle mass, food intake, and hydration influence BAC and result in individuals having different BACs despite consuming the same amount of alcohol. Due to differences in body compensation, women will usually have a higher BAC than men who consume the same amount of alcohol. As BAC levels rise, the effects of alcohol increase. A low level BAC can result in reduced inhibition and limited concentration. At a BAC of 0.08, the legal limit for driving in California, an individual may experience loss of muscle coordination and impaired judgment skills. Higher BAC levels can worsen these effects, progressively lowering reaction times and diminishing reasoning abilities. Loss of consciousness can occur around or above a 0.20 BAC, with death possible at 0.30 and a near certainty at 0.50. While myths abound about "sobering up" with a cold shower or cup of coffee, only time can truly lower an increased BAC level.
People often underestimate the effect of alcohol on their driving skills. In reality, the only safe BAC level for driving is 0. If you have suffered an injury or lost a loved one due to a drunk driver in Oakland, please call our team. While we cannot turn back the clock, our Oakland accident attorney can help you recover compensation when you are the victim of someone else's poor choices.
See Related Blog Posts:
Sacramento Accident Attorney Shares Safety Tips Following Arrest of Drunk Driving Suspect
Additional Charges Brought In Case of Teenage Drinking and Fatal DUI