The San Francisco chemical exposure lawyer at The Brod Law Firm represents people harmed due to exposure to dangerous substances throughout Northern California. In order to best serve our clients, our team keeps informed about toxic chemical lawsuits in California and also throughout the nation.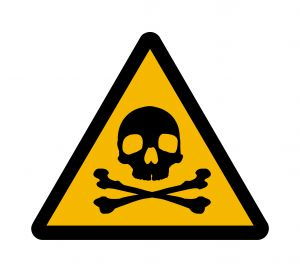 One interesting lawsuit that may have implications locally is currently pending in Northern Florida. Current and former employees and their family members are claiming that they have suffered serious health consequences from exposure to toxins at the electronic waste recycling facility at the Marianna Federal Corrections Institution, a medium security facility located sixty-five miles west of Tallahassee. More than 160 individuals have joined the case filed against the federal prison agency, citing health problems including joint pain, sores, memory decline, internal bleeding and problems in the respiratory, thyroid, and reproductive systems. The complaint places the blame on toxins such as beryllium, lead, and cadmium that were in the air at the plant and often appeared as a pollen-like dust on employee's clothing. Complainants assert that they were not provided with any protective apparel to limit exposure to the toxins. Current and former inmates who claim to have suffered similar illnesses due to exposure at the plant are not part of the current lawsuits because a separate, complex federal process governs claims by prisoners.
Beginning in 1994, the Federal Bureau of Prisons started a program using low-paid inmate labor in plants that recycled computers and other electronic equipment. These recycling plants would extract useful materials, including gold, from the waste products. Worker duties included using hammers to break open television picture tubes and glass computer screens that contained toxic materials. The program began with the Marianna facility but expanded in the next three years to include facilities in seven other states, including here in California.
Two lawsuits were filed last month in the United States District Court at Panama City, Florida. Claims are being made against both the Bureau itself and UNICOR, the business name for the Federal Prison Industries. The suits allege that these bodies willfully, negligently and/or recklessly operated the e-recycling facility in a manner that exposed the plaintiffs to harmful toxins. One former corrections officer noted that plant workers looked like coal miners by the end of the day with dust covering their clothing and settling in their nasal passages. That worker now suffers from pulmonary disease, internal bleeding, and other health maladies that he blames on the toxic exposure.
Two previous attempts at litigation, one in federal court and one in Florida state court, failed to resolve the plaintiffs' complaints. Prior to the current suit, the government also rejected administrative claims, suggesting that the claims on behalf of current and former employees should fall under workers compensation. In October 2010, the Department of Justice's Office of Inspector General issued an investigative report finding that the e-waste prison programs did fail to protect the safety of both staff and inmate workers. However, the report cited findings from other agencies concluding that exposure levels for lead and cadmium fell within legal limits.
Protecting our workers and our community as a whole from chemical exposure is important. Our team is prepared to fight for the rights of those exposed to toxic chemicals in San Francisco and other portions of our Northern California community. We are prepared to litigate California toxic tort lawsuits at both the federal and state level and to represent both individuals and classes harmed by exposure to toxins in our region. Please call to arrange a free consultation.
See Related Blog Posts:
Controversial Pesticide Pulled By Manufacturer From California Market
The Importance of Healthy Workplaces: The Asbestos Example