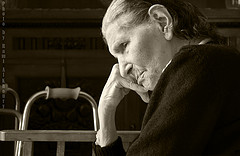 As the Baby Boomers grow older, it is becoming more and more important to have options in senior care. The needs of California's seniors vary greatly, from those who may just need a little extra help around the home to those who are ill and need round-the-clock care. Assisted living facilities are a terrific option for those who are unable to live independently but do not need the services of a nursing home. Sadly, the problems commonly referred to as "nursing home abuse" can also affect residents of these intermediate care facilities. In addition to representing the victims of abuse in assisted care facilities, our San Francisco elder care attorney supports measures aimed at preventing abuse from occurring in the first place, a view consistent with our overarching philosophy that prevention should always come first.
California Legislators Eye Reforms to Assisted Living Facility Regulations
According to the San Francisco Chronicle, a group of California lawmakers is working to enact changes to the rules for licensing assisted care facilities in the state, including providing improved public access to complaint files and increased training requirements. State Senator Mark Leno and Assemblywoman Nancy Skinner are among those who have introduced bills addressing senior residential care concerns. Overall, more than a dozen bills are part of the reform package spurred in part by the events at Valley Springs Manor in Castro Valley where the facility "closed" with more than a dozen residents left behind. Although costs have not yet been determined, Leno believes the money will be found.
Summing up the intent of the reforms, Skinner notes that families should be involved in overseeing care but adds that they should be able to rely on the state agencies charged with monitoring senior care facilities. One planned piece of legislation would ban assisted living homes from accepting new residents if the facility has unpaid fines or has unaddressed serious health or safety violations. Another proposal calls for annual inspections of assisted-care facilities, a marked change from the current rule requiring inspection once every five years. Additional legislation calls for increasing the required training for those working with elderly residents from 10 to 40 hours, all of which must be completed before the staff member begins working with residents.
Governor Brown has proposed an additional $7.5 million and 71.5 new employees dedicated to community care licensing for the coming fiscal year in order to improve oversight of the state's 7,500 care facilities. Gov. Brown has cautioned lawmakers to adhere to the planned budget, but Leno and others believe the political will exists to provide added funding if necessary. While they agree that fiscal responsibility is key and that it is important to pay down the state's debts, they say that spending on elder care oversight will provide Californians with the services they deserve and will ultimately save lives.
How Families (and Our Office) Can Help
The reform efforts are supported by the California Advocates for Nursing Home Reform ("CANHR"). CANHR also provides a checklist that can help families evaluate care facilities and make the best possible decision when it comes to finding care for an aging loved one. We know that this can be an extremely hard process and we are hopeful that the state will help families by improving the information available to the public about care facilities in the state. We believe information and oversight are both key to ending the elder abuse epidemic.
If you or a loved one has experienced abuse or neglect in a California assisted living facility or other elder care home, we can help. Call to arrange a no-cost consultation with our California elder abuse lawyer in Oakland or at one of our other convenient Northern California locations.
See Related Blog Posts:
Castro Valley Nursing Home "Closes," With Fourteen Residents Left Behind
Understanding Senior Care & Preventing Elder Abuse
(Photo by C & More)