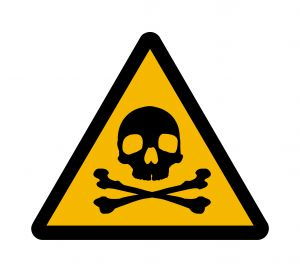 We have all been caught between wanting to keep your home free from pests while also wanting to ensure the methods used will not harm our family. The companies that manufacture animal poison (including rat poison) are subject to standards developed and enforced by the U.S. Environmental Protection Agency. These steps are key, but the unintentional poisoning of people (particularly children) and beloved pets, remains a serious problem. Our San Francisco dangerous chemicals lawyer believes that there is more work needed to ensure household poisons do not cause harm
EPA Targets D-Con Mouse and Rat Poisons for Failure to Follow Safety Standards
On Wednesday, according to the San Francisco Chronicle, the federal Environmental Protection Agency ("EPA") moved to ban a dozen mouse and rat poisons sold as D-Con products. Regulators began the banning process after finding that the manufacturer refused to adopt (and obey) the EPA's safety standards aimed at keeping children and non-targeted animals safe from accidental poisoning. The EPA's move now gives the product's producer, Reckitt Benckiser Inc., thirty days to file a challenge to the proposed ban. The dispute centers on the lethal compounds used in the D-Con products. Second-generation anticoagulants used in the products interfere with blood's ability to clot, a problem that can lead to uncontrollable bleeding and a slow, painful death.
According to the EPA, regulators have spent five years working with people from the rodenticide industry. Some companies made improvements based on the resulting standards. Reckitt Benckiser refused to adopt the standards, a move some suggest follows five years of resistance and the failure to take even the most basic steps for safety. Notably, no children have suffered from exposure to poisons due to products manufactured in compliance with the new standards.
Statistics on the Danger Posed by Rodenticides
An article in Scientific America states that the EPA has long been aware of the risk that rat poisons can fall into the hands of children. Confirming a figure referenced in the Chronicle report on D-Con, the article notes that approximately 10,000 children are accidentally exposed to rodent poisons annually. The vast majority of calls to poison control centers about rat poisons involve children under age three. Counting all ages, poison control centers received between 10,000 and 14,000 calls annually about rodent poison between 2004 and 2008. The EPA estimates those figures represent only a quarter of actual exposures. The American Association of Poison Control Centers adds that an average of 3,700 rodent poisoning case resulted in medical treatment each year. Black and Hispanic children as well as those living below the poverty line are disproportionately harmed by rat and mouse poisons. Accidental ingestion by unintended animals, such as a family dog, is also a major problem.
Applying California Law to Illnesses and Deaths Due to Rat Poisons
Rodent poisons do serve a purpose. However, companies cannot be permitted to just throw up their hands in the face of a dangerous substance. The EPA, along with local and state governments, should work with companies on guidelines that make the products as safe as is reasonably feasible. The law does allow claims in certain cases, even where the product is inherently dangerous. Our San Francisco products liability lawyer is available to talk to people injured by rat poisons or other pesticides and an initial consultation is always free of charge.
See Related Blog Posts:
Products Liability Law: From Basketball Stars to Friends and Family
Local Authorities Move to Limit Dangerous Rodent Poisons
(Photo by resignent)