Consumer Reports, known for investigations aimed at protecting our finances, recently turned its attention to the epidemic of financial elder abuse. The article opened with the story of philanthropist Brooke Astor whose son teamed with a family attorney to amend the will to favor the son, picked paintings off her walls while she lay in adjoining rooms, and stole millions without Astor's consent. In another portrait, a 72 year old woman entrusted family members with her finances only to find her daughter and granddaughter drained all her resources before abandoning her at a nursing home. These stories are chilling, but sadly not surprising to Attorney Brod and his team, an experienced and dedicated San Francisco elder abuse law firm.
Financial Elder Abuse: Overview and Statistics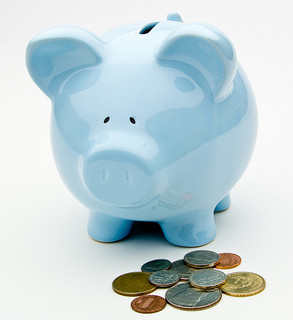 Speaking broadly, financial exploitation of seniors is the improper and/or illegal use of property, funds, or other assets of a person aged 60 years of older. In the recent article, Consumer Reports shifted attention from stranger-based scams, like fake sweepstakes and falsified calls from stranded grandchildren, to claims perpetrated by people the victim trusted such as family, neighbors, and employees. A Ventura County judge called these crimes "the ultimate betrayal," noting she sees around forty cases involving such abuse each month in courtroom. Financial exploitation is the most reported form of elder abuse with cases running a huge gamut from misappropriation of a Social Security check to draining a senior's life savings.
While awareness is growing, a 2011 study based in New York estimated only 1 in 44 incidents of financial elder abuse is ever officially documented due to a variety of factors including victim's shame and the fact that some victims do not recognize they've been victimized. A Met Life study suggested financial elder exploitation costs at least $2.9 billion annually and researchers suspect that is a gross underestimate. Notably, the average loss in studied cases of fraud by strangers was $95,000. In contrast, the average loss in fraud perpetrated by family, friends, caregivers, and other know persons was much higher at $145,000. One study found that 90% of financial abusers are family members or other trusted individuals. Home aides and other caregivers, a group known for being poorly paid and having close access to seniors, can pose a significant risk with researchers in a New York study finding health aides responsible for 12% of elder abuse cases.
Addressing the Problem: Official Efforts and What You Can Do
Law enforcement and other professionals have noted the problem and some improvements have been made in communication and coordination among service areas. The article notes that some California jurisdictions have created dedicated courts to address elder abuse cases, although budget constraints may hamper these efforts. Financial institutions in half of all states must report suspicious activity on seniors' accounts and the American Bankers Association is working to educate financial professionals on behavioral and transactional signs of financial abuse. Federal laws do exist, including the Elder Justice Act which was part of the 2010 health care reform law, but the failure to fund some efforts has kept them from being effective. Ironically, this is likely to end up costing the government when victims become indigent and end up needing to rely on government support rather than their own savings.
Consumer Reports provides some advice to both potential victims and their loved ones. Advice for protecting oneself includes: Hire dedicated financial professionals; Set up documents carefully (including giving power of attorney to a trustworthy person who will operate in your interest, this may not be the closest relative); Arrange everyday accounts (including setting up withdrawal alerts); Secure your home (i.e. do background checks on caregivers); and Do not leave mail unsecured/Shred personal documents. As for protecting relatives, the most important piece of advice is to avoid isolation of the individual, a potential breeding ground for fraud. Be available to the relative and set up rules for all those involved in care.
Useful resources for preventing and addressing financial abuse include the Consumer Financial Protection Bureau and the National Adult Protective Services Association. If you are in San Francisco, Oakland, Sacramento, or the surrounding areas, you can also call our Northern California elder abuse lawyer for advice on your legal rights (or the rights of your loved one). We can help you bring a civil claim to recover money and also connect you to other area resources.
See Related Blog Posts:
Comments on Financial Elder Abuse Following Aptos Scheme to Take Thousands from Two Elderly Women
Study Finds For-Profit Nursing Homes and Other Healthcare Facilities Place Money Above Care