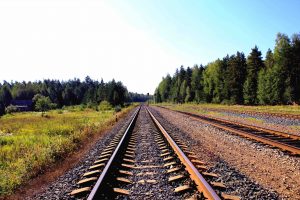 In early March, a Caltrain struck an individual crossing the tracks. The incident occurred just before 8 a.m., south of 22nd Street in San Francisco. The train carried 500 passengers and no one else was injured. After the fatal incident, trains were stopped in both directions and there were significant delays. It is unknown so far why the individual was on the tracks, and there are reports that the individual was trespassing.
While this incident may not lead to legal action, many other train accidents do when they are caused by an operator or railroad company's negligence. If you were injured in train accident or lost a loved one, do not hesitate to contact a San Francisco train accident lawyer at Brod Law Firm. An experienced attorney can advise you on your rights and legal options after a train accident.
Rail Industry Statistics
The U.S. rail industry had a good year in 2016. According to the Association of American Railroads (AAR), data from the Federal Railroad Administration (FRA) showed a decrease in derailments by 10% in 2016 from 2015. Since 2000, the rate of train derailment has declined by 44%. The track-caused accident rate was lower in 2016, and since 2000, has fallen by 53%. The equipment-caused accident rate decreased by 34% between 2000 and 2016.
The overall train accident rate is 44% lower in 2016 than 2000, demonstrating long-term improvement. However, the 2016 total incident rate was 16.42, according to the FRA, and the preliminary data for 2017 shows a total incident rate of 16.43. The rate is the total number of events multiplied by 1 million and divided by train miles, and does not demonstrate improvement between 2016 and 2017.
Safety and technological improvements have not eliminated train accidents altogether. In fact, accidents at grade crossings increase by close to 5%. The AAR believes this has to do with a greater amount of highway transportation and is consistent with a rise in highway accidents across the nation.
Were You Injured in a Train Accident?
If you were injured in a train accident that you believe was not your fault, then call a train accident lawyer as soon as you can. Determining why a train accident occurred, whether it was a derailment or collision, can be difficult. It may require working with federal and state authorities to acquire information regarding why the accident occurred, which in turns provides evidence as to who is at fault. If an employee of the rail company was at fault, then you may have a right to file a personal injury claim against the rail company.
Through a personal injury claim, you can seek compensation for your medical expenses, lost wages, reduced earning capacity due to your injuries, physical pain and suffering, mental anguish, and more. If the accident was the result of recklessness or intentional misconduct, you may have the right to pursue punitive damages. These are intended to punish the wrongdoer, not compensate you.
To further discuss your rights after a train accident, call Brod Law Firm at (800) 427-7020.
(image courtesy of Kholodnitskiy Maksim)