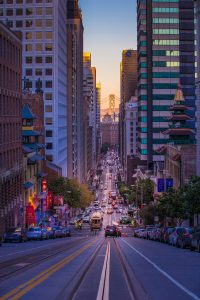 A vehicle crashed into a Muni bus stand, injuring 10 people, several of them critically. The accident occurred on Stockton Street in Chinatown. The crash is under investigation. According to reports, the crash happened when a driver lost control of her vehicle. First, the car hit a parked vehicle and a moving car before careening into the bus stop enclosure. The crash happened on December 22, 2016.
Injuries Due to the Crash
Many people suffered serious injuries as a result of the accident. Reportedly, injuries included broken bones, head and neck injuries, and back injuries. An elderly woman suffered fractures to her pelvis, ribs, and leg. Most victims are expected to make a full recovery, but several were initially listed in critical condition with life-threatening injuries.
Investigation into the Cause of the Crash
An investigation into the crash is ongoing. A woman driving a grey sedan crashed into the bus stop, which is located in the middle of a block. Police received multiple calls about the crash, which occurred at 12:40 PM. There is video surveillance of the accident from a local business on the same block. Police will continue to investigate the exact cause of the crash using video, witness statements, and a thorough review of the crash scene.
Investigators were examining the bus stop where the people were injured. The people who were injured range in age from 25 to 92 years old. According to witnesses, the bus stop was a mangled mess after the accident, with glass and twisted metal all around. A crew dismantled the bus stop later to prevent further injuries. The driver did not appear to be injured when she spoke with police after the accident. She did provide a statement to police. Charges may be pending.
Request for Improvements at Muni Stop
The chairman of the Chinatown Neighborhood Association, Pius Less, has requested steel reinforcements at the Muni bus stop. The stop is located right outside property owned by Lee. The request was given to the mayor as a way to improve the safety conditions near the stop. According to a San Francisco Municipal Transportation Agency spokesperson, bus enclosures are already made of strong steel materials. However, the recommendation will be taken into consideration. Steel bars placed in front of the bus enclosure could stop a vehicle before it slams into the enclosure. The bars would provide an extra level of protection.
Lawsuits against the Driver May Occur
Although there are still many unknown answers as to why the accident happened, it is certainly possible that the victims may file lawsuits. Legal action may be taken against the driver due to negligence. The driver may be responsible for causing serious injuries to the victims. Damages may include medical bills, lost wages, and money for pain and suffering among other things.
Those who are injured in pedestrian accidents may need to file a legal claim for damages. Contact the experienced lawyers at Brod Law Firm today to discuss your legal options.
(image courtesy of Rezaul Karim)